Can the Estar Takee 1 smartphone produce Holographic Images?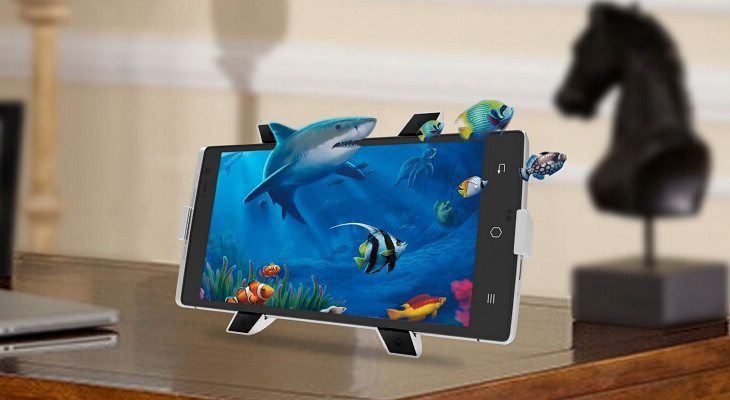 We cover a lot of phones from famous brands like Samsung and Sony, but occasionally a new company comes along and catches our attention like OnePlus did earlier this year. The Takee 1 is a name you won't recognize, but it's an interesting smartphone that could give the 3D Fire Phone a run for its money.
The Microsoft McLaren may be cancelled, but another 3D phone is in the works called the Estar Takee 1. The device utilizes four front-facing cameras to track your eye movements in real-time and produce 3D images. Does that sound familiar? It should, as it's the same thing the Fire phone does.
Whereas Amazon's 3D handset uses "Dynamic Perspective" to pull off its 3D trickery, the Takee 1 makes object appear as if they are hovering above the screen. They take the tech to the extreme and show games being played and even video calls from a holographic child. Yes, we are skeptical.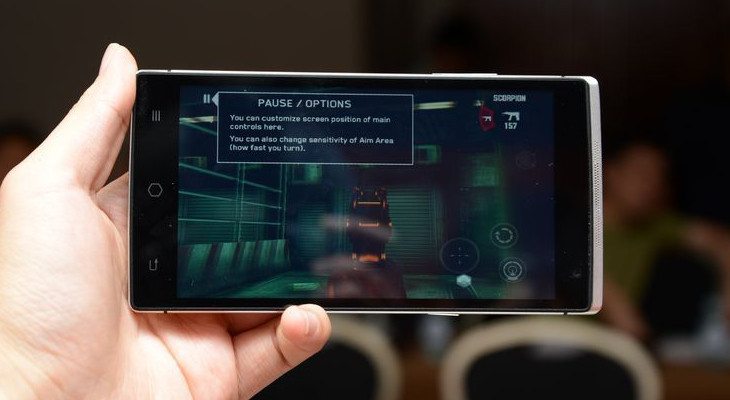 It's possible the user could actually see the image, but we're not so sure about anyone else. That said, there is an unexplained "X" looking device that attaches to the phone, so that may have something to do with the handsets holographic projection capabilities. 3D tech aside, the handset will feature a 5.5-inch FHD display coupled with an octa-core processor, 2GB of RAM, and 32GB of internal storage.
The Estar Takee 1 is by far the most interesting device we've come across lately even though a lot of folks (us included) doubt the phone's capabilities at this point. That said, if the smartphone can truly project things like they show in the video, we'll gladly throw our money at the company as will everyone else. We're guessing it's a Chinese version of the Fire phone, but you just never know these days. Stay tuned, and we'll keep you in the loop on the Estar Takee 1.
Via – Digitaltrends, Sina