Apple expects high demand for larger screened iPhone 6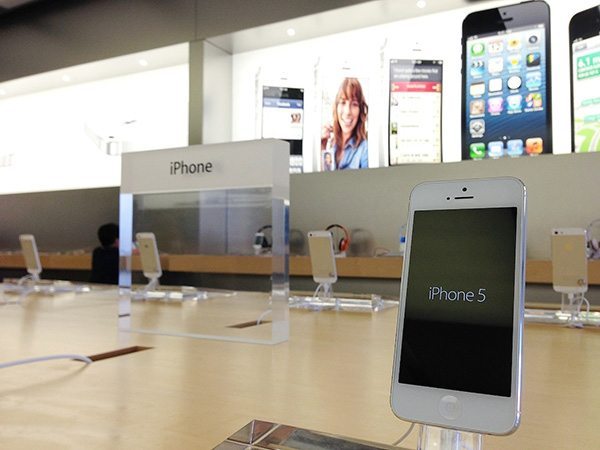 Apple is preparing to increase the screen size of its next generation iPhone, dubbed the iPhone 6. Said device will come in two display size versions: one with a diagonal of 4.7-inches, and another, bigger one, at 5.5-inches. These are all rumors we've been hearing for quite some time, but now, The Wall Street Journal — known for its accurate Apple predictions — is chiming in on the matter, somehow lending credence to everything we've seen and heard so far.
The report claims that the Cupertino-based company is preparing for its "largest initial production run of iPhones". An Apple smart phone with a larger screen will try to attract customers who are already users of other platforms (Android) and manufacturers (specifically, Samsung), where larger-than-the-iPhone's-screen phones are somewhat of a standard.
The Wall Street Journal report cites "unnamed sources" familiar with the matters, who claim that Apple is asking its own manufacturers to ready anywhere between 70 million and 80 million units. These numbers would represent combined figures for both large-screen iPhones, including the 4.7-inch as well as the 5.5-inch models. The timeframe for the demand is mentioned as December 30, claim said unnamed sources.
These numbers circulated are higher than last year's, when Apple asked its suppliers to ready 50 million to 60 million units combined of both iPhone 5 models of 2013, the iPhone 5c and the iPhone 5s. If the figures are spot on, they testify to the fact that Apple has bold predictions and expectations for its 2014 phone line-up, betting big on the larger screen, aside from other improvements under the hood.
An interesting bit is also contained within the report: aside from the fact that both the 4.7-inch and the 5.5-inch models will be made out of aluminum, like the iPhone 5s, they will reportedly also come in multiple colors. The iPhone 5s is already available in three color options (black, white, champagne), but Apple might further expand its color palette to include flavors that were previously only available on the plastic-made iPhone 5c.
This year, both Apple phones are expected to be unveiled at a special event which happens, historically, in Q3, so those waiting to see what Apple has in store for this year shouldn't wait too long.
Source: The Wall Street Journal