BlackBerry Q5, 9720, Curve 9320 price cuts for India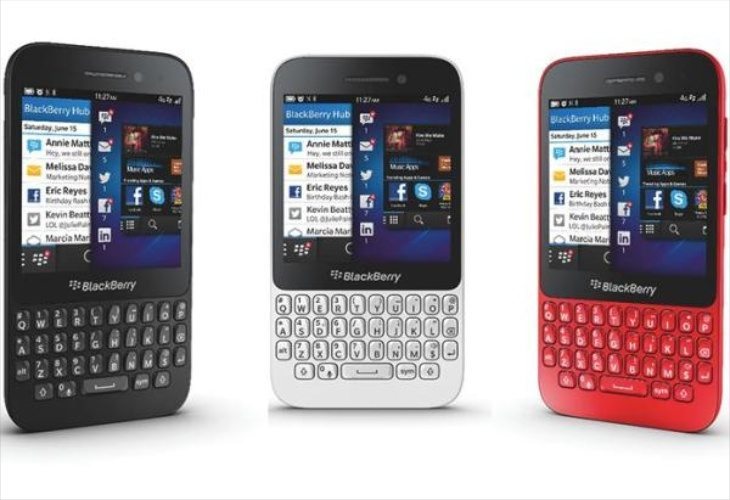 We enjoy bringing interesting smartphone news to our many readers in India and today we have tasty official news about some BlackBerry devices. We have details of BlackBerry Q5, 9720, and Curve 9320 price cuts for India coming right up.
BlackBerry India has just announced this price news for these QWERTY smartphones. No doubt many customers will find this a nice incentive if they were thinking of purchasing a new smartphone. Starting with the BlackBerry Q5 this was priced at Rs. 24,990 when it launched last year and was later reduced to Rs. 19,990. The new discounted price is just Rs. 13,990.
If the BlackBerry 9720 is your choice this one has now been cut to Rs. 11,990 instead of its launch price of Rs. 15,990 in September last year. Finally the BlackBerry Curve 9320 has received a big cut from Rs. 15,990 to Rs. 9,900.
BlackBerry India's Sameer Bhatia spoke about the price cuts and pointed to the large fan base for the classic BlackBerry Keyboard. He said, "These compelling price-points will enable QWERTY fans to experience the latest technology and ease of use in one device."
If you want to find out more about any of the above smartphones you might like to check out our various articles on them, for the BlackBerry Q5 here, the BlackBerry 9720 here, or the Curve 9320 here. Will these large new price cuts for BlackBerry phones tempt you to purchase one of these devices? We always appreciate your comments.
Source: Fone Arena