Glasgow Commonwealth Games timetable on iOS, Android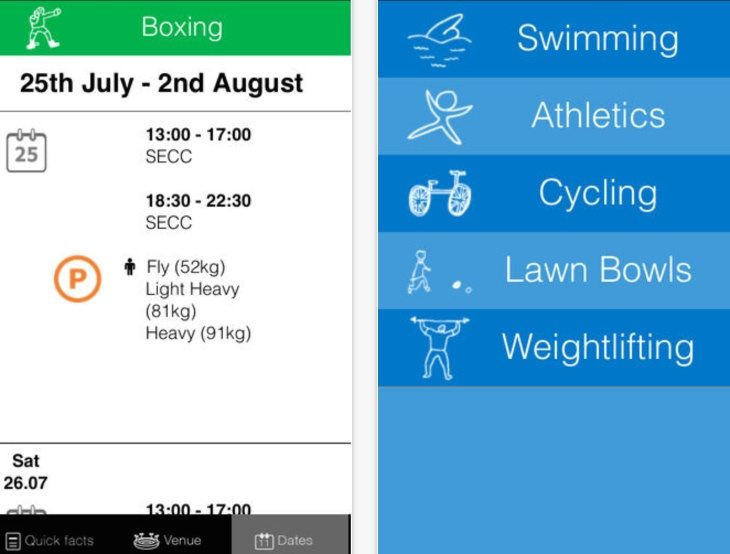 The Commonwealth Games opening ceremony in Glasgow takes place today, and this sporting event will attract viewers from around the globe. If you don't want to miss a moment of the action you might be wondering about a schedule of events. With that in mind we have details of apps for the Glasgow Commonwealth Games timetable on iOS and Android.
Whether you enjoy all sports or are particularly interested in a favourite one and want the athletics or hockey schedule or the swimming schedule for example, you'll find the details you need on the following apps. Simply hit the title links to be taken directly to that app on the App Store or Google Play.
If you have an iOS device you'll find the iOS Glasgow Games 2014 app useful. This is a treasure trove of information providing everything you need to know about the 2014 Commonwealth Games. It includes competition schedules, details on venues and travel information, facts on the participating countries, and also the history of various Commonwealth sports. It's a free app compatible with iPhone, iPad and iPod touch running iOS 5.0 or later.
Alternatively, you may want to use the Android Glasgow Games 2014 app. It's also a free app and is compatible with devices running Android 2.1 or later. This Glasgow Commonwealth Games 2014 app for iOS and Android is receiving high ratings from users, and interestingly some of the design and content came from a local primary school.
The opening ceremony starts on TV at 8pm tonight and is also live on BBC iPlayer. If you download one of these apps now you'll be as prepared as you can be to optimize your enjoyment of the Commonwealth Games 2014.