Official Manchester United app for Android updated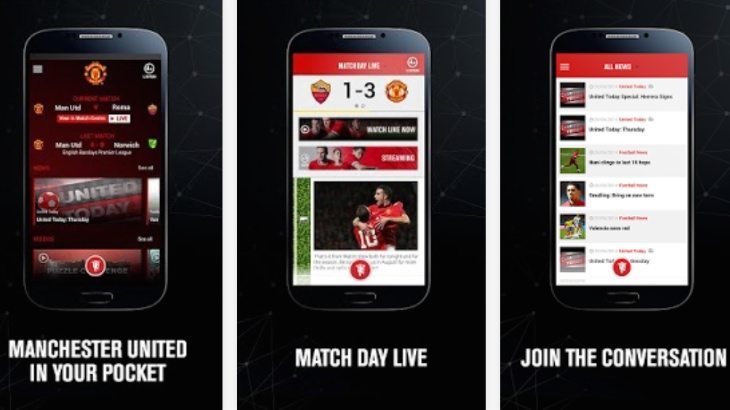 We try to keep people informed with changes to popular apps and the news today for all of you Man. United fans out there is that the official Manchester United app for Android has just been updated. We have some details of the changes and improvements made to this football app right ahead.
This official app is very highly rated by Red Devils fans and it offers a huge amount of features. Users can access exclusive video content such as interviews and highlights, an inside look at Old Trafford, text articles, and also follow the games and scoring.
Ahead of kick-off you'll get the inside track and also get reactions after the match, and there's radio commentary for Premiership games. One of the most enjoyable aspects of the app for many fans is sharing opinions on social networks within the app, and of course receiving all of the latest news, transfer gossip, fixtures, results, player stats, and even terrace chants.
The official Manchester United app for Android has just been updated for the new season to version 3.0. One of the additions is that users can now watch tour 2014 matches live (restrictions apply), and there's also more in-depth match coverage.
Other improvements include improved social media presentation, a simplified sign up, search results that now includes wallpapers, and a new app icon. You can also access news directly from the Home screen of your device with a new widget. If you don't yet use this Android app then you can download it from Google Play here. It's a free app that's compatible with devices running Android 2.3 or later.
With the new Premier league ahead and Louis van Gaal hopefully about to take the team onwards and upwards after the disappointments of last season, this could be a great time to start using this app. If you already use it why not let us know what you think of the changes with this update to the official Android Manchester United app by dropping us a comment in the box below.