New Samsung Galaxy Alpha Leak gets Up Close and Personal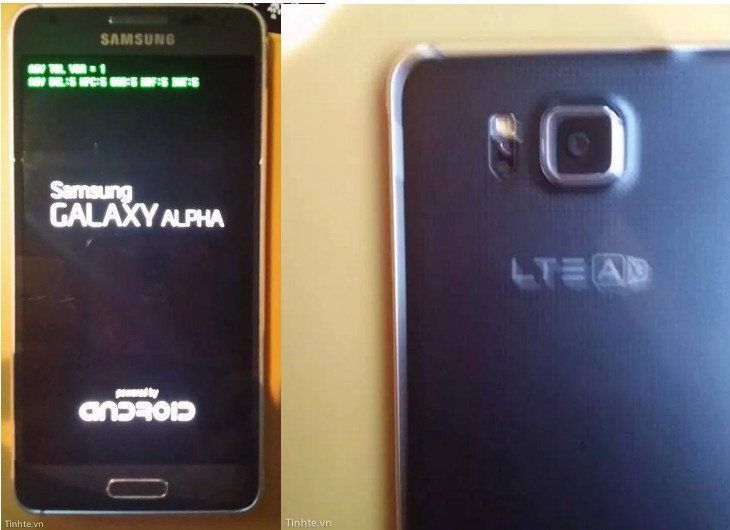 New photos have just emerged that show the Samsung Galaxy Alpha up close and personal. It's not a render this time around, and it's the best look we've gotten at the mysterious device yet.
The new photos come from Tinh tế, and show a smartphone that could be another version of the Galaxy S5 Prime LTE-A. The screen clearly says Galaxy Alpha, and while the shots are blurry, you can see it's not as rounded as the previous Galaxy S models from Samsung. That's a good sign as it shows Samsung is switching things up, and that bodes well for a metal casing.
The handset appears to have a metal band (or chrome strip?) of sorts around the outside, but the back plate still has a bit of a stippled look. As you can see from the photo below, the sensor and flash have been moved, and the headphone jack appears to be on the opposite side as well. The shots obviously don't tell us anything about the specs or let us see enough to know about the build quality, but they are intriguing to say the least.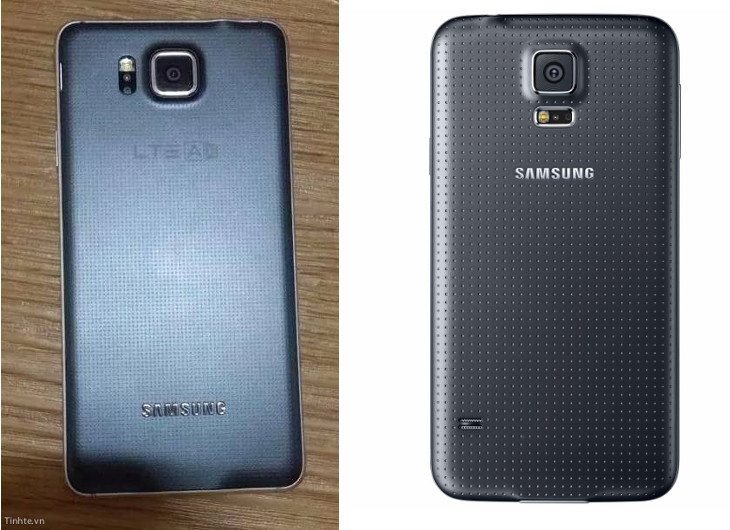 The handset shown is no doubt a Korean LTE-A model of some kind, and it could be the S5 Prime everyone has been waiting for in the form of the Galaxy Alpha. It could also be something Samsung is planning on keeping in South Korea like the Galaxy S5 LTE-A.
Do you think Samsung will finally release a Premium version of the Galaxy S5 with the Galaxy Alpha?
Via — Android Central