The OnePlus One Smartphone is headed to India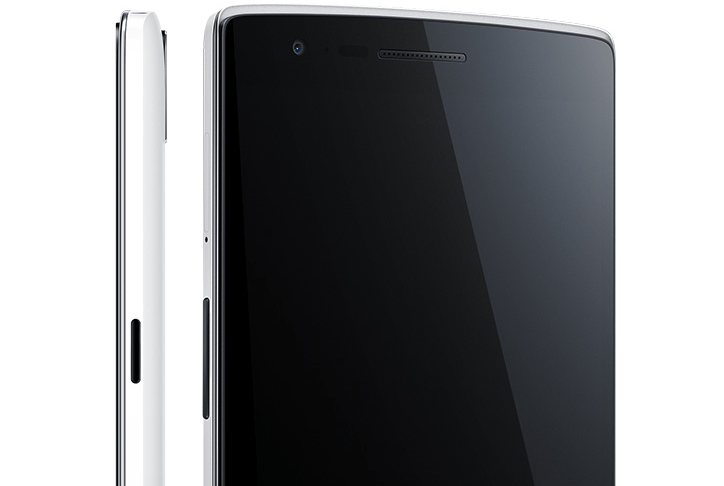 OnePlus gained a lot of attention earlier in the year by promising to deliver a flagship that could run with the best, but at half the price. Well, they have hit a few bumps in the road since delivering on that promise, but it hasn't slowed them down as it looks like the company is gearing up to bring the OnePlus One to India.
The OnePlus One smartphone is definitely a device to get excited about, especially if you can't afford to drop $600 bucks on an unlocked flagship from Samsung, LG or HTC. The company offers up a 5.5-inch handset with a resolution of 1920 x 1080, and the display boasts a pixel density of 401ppi. You'll find a Snapdragon 801 residing under the hood, and it goes nicely with 3GB of RAM and your choice of 16GB or 64GB of storage. There is no microSD slot oddly enough, so the 64GB is your best bet.
Rounding things out for the OnePlus One is a 13MP Sony Exmor rear snapper and a 5MP front-facing camera. The handset has dual (bottom-facing) speakers, and you'll have plenty of power thanks to the embedded 3100mAh battery. There are plenty of cool software tweaks and customization options as well thanks to CyanogenMod 11S. Excited yet?

Nothing has been set in stone for India yet, but a new post on the company's official forums all but confirms it. It's coming, and it looks to be sooner than later. As great as the OnePlus One sounds, they have had some missteps with a bizarre invite system, low stock and some people have had issues with yellowing on the display. That said, it's hard to beat $299 for the 16GB and $349 for the 64GB model.
If the OnePlus One comes to India will you pick one up?
Via – Gizchina