Galaxy Tab S 8.4 problem acknowledged by Samsung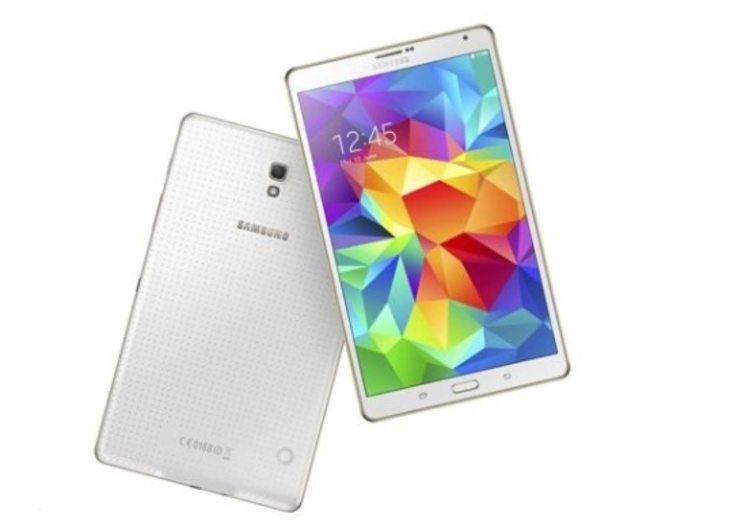 Recent tablet additions to the market include the high-end Samsung Galaxy Tab S 8.4 and Tab S 10.1. The Galaxy Tab S 8.4 has generally received positive praise, as shown in a recent review we shared. However, it appears that there's an issue with the back covers of the device, and now this Galaxy Tab S 8.4 problem has been acknowledged by Samsung.
Recently a user of the tablet in Russia reported that his model of the Tab S 8.4 equipped with an Exynos 5 octa-core processor was overheating when used for 3D gaming. In fact the problem was said to be so severe that the plastic back cover ended up being warped.
Since that time more reports have appeared on tech forums, so this is obviously not an isolated incident. Now Samsung has recognized concerns over this issue, but says that the ultrathin device is not actually overheating. Instead the company says that the warping is due to a limited number of back covers being defective.
Samsung also says that the issue is being dealt with and advises that owners of one of the Tab S 8.4 with this back cover defect should contact one of their customer service centers. It's not clear exactly how it's being dealt with but we imagine the back cover will be replaced.
We're interested to hear from readers who have the Samsung Galaxy Tab S 8.4 to get an idea of whether this is a widespread problem or not. Have you noticed any such issues with your tablet? If so and you already complained about it, what was Samsung's response? Let us know with your comments.
Source: Android Central
Via: Phone Arena