Apple tentatively planning mid-September iPhone 6 and iOS 8 event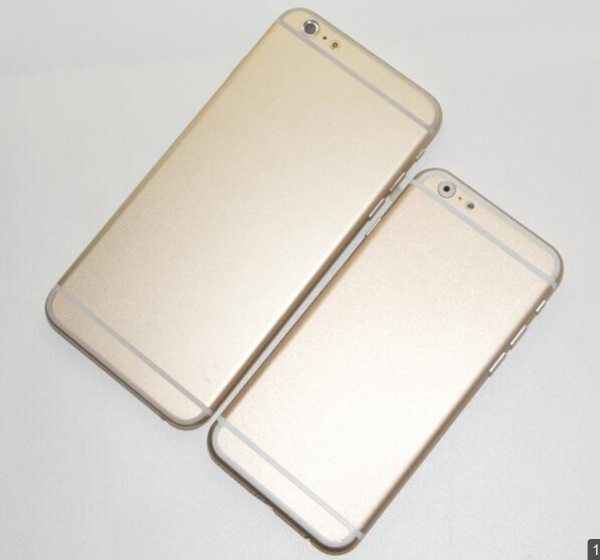 All the rumors we've been recently hearing about Apple and its upcoming 2014 flagship, dubbed the iPhone 6, (and the leaks that we've been recently seeing) could come to an end in less than two months, if this latest report turns out to be true. 9to5mac reports that the Cupertino-based company is "tentatively" planning on a special event to take place mid-September. September is usually the month in which Apple unveils its latest smartphones, so, despite being rather vague, this report might actually turn out to be true.
Historically, the iPhone (and sometimes, the iPad as well) gets unveiled in Q3. Said keynote mentioned by today's report will not only unveil the next iPhone (or iPhones, more on that further down below), but will allegedly provide final details on iOS 8, the next generation of Apple's mobile platform to be powering its smartphones. The report quotes unnamed "sources briefed with the plans", and these people claim that the event is most likely to take place either in the second, or the third week of September, which is between September 8 and 21 (as we're talking about weeks 37 and 38).
However, there's a bit of information that makes this vague timeframe even more vague, as said sources claim that manufacturing uncertainties might alter the event's date.
Apple is rumored to be preparing not one, but two versions of the iPhone 6, with different screen sizes, at 4.7 and 5.5-inches. There were several rumors in the past that the larger among the two might miss the event, and make its appearance at a later time. Today's report seems to mention that, at the event, we're definitely going to see at least one (the 4.7-inch) iPhone 6, with the larger one's fate being yet uncertain in terms of its appearance at the event mentioned.
Additionally, a second (fall) event is mentioned for October, but, while some believe it will be focused on Apple's upcoming wearable device, others claim that this will be the event for the larger iPhone 6, not to mention that October is also the time when Apple usually unveils its iPad models (refreshes).
We'll definitely let you know more as soon as we find out more information, but, until Apple officially sends out invites, everything should be taken with a healthy drain of salt.
Source: 9to5mac