iOS 8 beta 4 vs. iOS 7.1.2 speed on iPhone 5S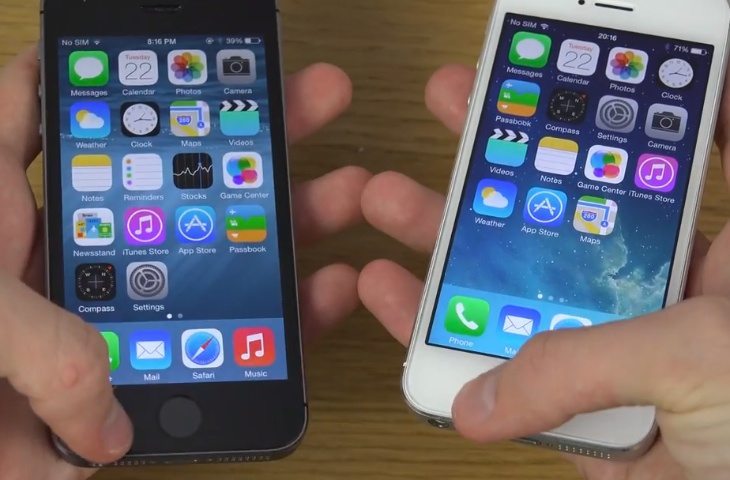 Many of us are anticipating the public release of iOS 8, which is slated for a fall arrival, but at the moment it's in the beta stage being tested by developers. Apple's iOS 8 beta 4 was recently released and today we have a video for you that shows iOS 8 beta 4 vs. iOS 7.1.2 speed on the iPhone 5S.
The latest version of iOS currently available for most of us of is iOS 7.1.2, so it's always interesting to see how a new beta version shapes up against the present version in a speed test. Of course we should remember that iOS 8 is still within a preview build, but the video reveals some insight into how things are progressing.
If you watch the short YouTube video below this story you'll see an iPhone 5S running iOS 8 beta 4 alongside an iPhone 5S on iOS 7.1.2. It begins by showing that the phones are indeed running these versions of the operating system, and then the handsets are powered off to see which one boots down first. The phones are then powered back on to see which one boots up faster.
We don't want to spoil your enjoyment of the video by giving away the results here, but it's certainly interesting stuff! While we all want faster speeds for our devices, what many people would like to see is improvements to battery life, and that's what we'll really want to see tested when the final build of iOS 8 arrives.
Before we go you might also be interested in recent video reviews we shared of iOS 8 beta 4 on the iPhone 5S and also the iPhone 5. When you've checked out the speed test video below we'd be interested to hear your thoughts. Are you looking forward to the iOS 8 release for your iPhone or iPad?