Modern Combat 5 for Android vs. PS Vita's Killzone Mercenary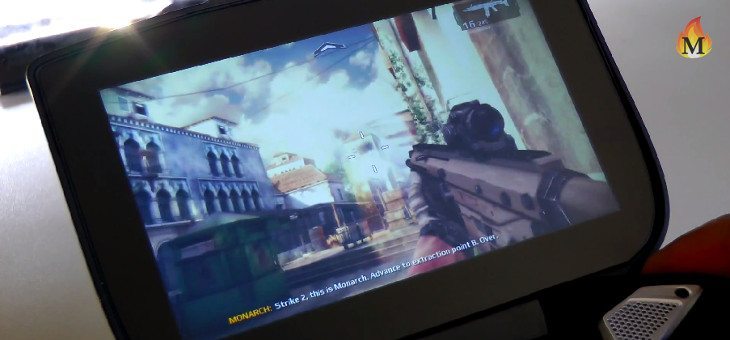 Two of the top shooters out right now are the PS Vita's Killzone Mercenary and Modern Combat 5 for mobiles. The platforms are as different as night and day, and as insane is it may seem to compare the two, a new YouTube video breaks down both FPS games.
In the video below, the YouTuber known as Mrwhosetheboss put together a short showdown of sorts comparing Modern Combat 5 to Killzone Mercenary on the PS Vita. It's a little nutty, but it is not that farfetched considering the Vita has a quad-core ARM Cortex A9 under the hood and 512 of RAM. By comparison, the Galaxy S5 has a quad-core Snapdragon 801 and 2GB of RAM. See where we're going with this?
A flagship from 2014 packs more power than the PS Vita, but when it comes to the controls, there's just no comparison. You can always use a wireless gamepad with a tab or phone, but the built-in pad on the PS Vita is built for playing Killzone Mercenary. That said, Android TV is on the way, and most of Gameloft's titles can be used with a controller.
We'll let you watch the video for yourself so you can draw your own conclusion in this shootout, but you'll want to keep in mind, how things play on your mobile depends on the hardware. If you're comparing Killzone Mercenary against Modern Combat 5 on an outdated device, there's really no contest as the PS Vita will win every time.
No matter which platform you prefer, you have to admit mobile gaming has come a long way over the past few years. It hasn't usurped the console yet, but it will eventually if the tech keeps evolving. Do you prefer to play shooters on a handheld like the PS Vita or are mobile devices your weapon of choice?