Fitbit Windows 8.1 app finally arrives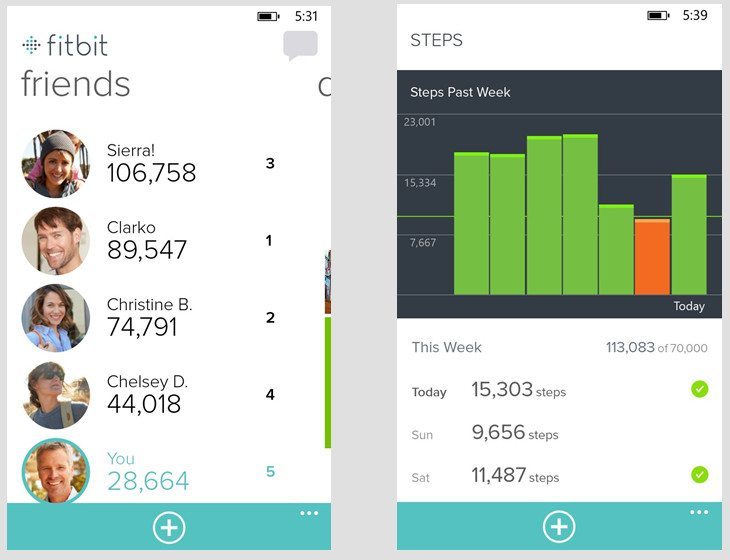 It's been a long time coming, but the Fitbit Windows 8.1 app has finally touched down. The company announced the upcoming software around eight months ago, and now Fitbit owners around the globe can sync up their Windows 8.1 smartphones to their favorite fitness tracker.
Fitbit has been out for Android an iOS for quite some time, and this afternoon it came to the Windows phones. The Fitbit Windows 8.1 app allows you to pair your Windows handset with one of Fitbit's popular fitness trackers like the Fitbit Flex. Once synced, the app is a virtual one-stop shop for all your fitness needs. It can't keep you from cramming cupcakes in your mouth, but it does have some nifty features.
The Fitbit Windows 8.1 app gives you real-time stats while keeping you motivated to hit your goals with badges and social tools. Depending on which tracker you use, it will allow you to keep tabs on your calories, sleep habits, and various other health-related activities. It's the first health app for Windows 8.1 devices with direct mobile sync, and it utilizes Live Tiles as well.
If you own a Fitbit, you'll want to head on over to the Windows app store and pick up the official Fitbit Windows 8.1 app. The only downside is the fact that the app currently does not support background syncing, although that's coming in a future update. If you're ready to get your fitness on, hit up the link below to pick up the Fitbit for Windows 8.1.