iOS 8 beta 5 fix for hot iPhone 5S, 5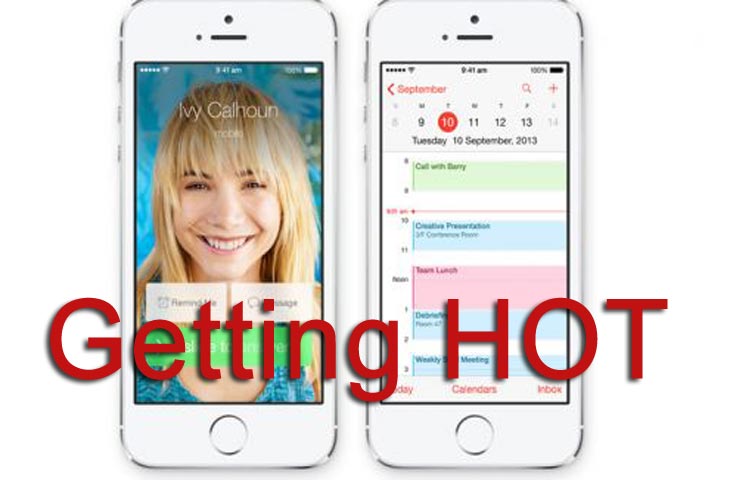 There needs to be an iOS 8 beta 5 fix for hot iPhone 5S and iPhone 5 models, according to some developers currently testing the preview software. Our developer has been using the latest betas on an iPhone 5, 5S, and iPad mini for a while and most recently he noted the phones getting really hot and draining battery faster when they do this.
We took a look at recent problems for iOS 7 on the official forums and notice a lot of complaints for this very problem in July alone. This could be related to 3rd party apps causing battery drain and devices to heat up, or it could be a software related problem, although we haven't been able to spot a pattern at the time of writing.
Feedback left within July alone – we've heard from our readers about an iPhone 5S getting hot with iCloud usage, or really hot after charging and while charging, and even when playing games like Modern Combat 5. Some of these situations could be within normal expectations, especially when playing certain games, and others might be due to a battery hardware failure. This also depends on how hot the device is getting, as there will be a limit on the heat you should ever expect when handling a smartphone.
One commenter said, "My iPhone 5S is getting very hot all of a sudden after I upgraded to iOS 7.2. I've closed all apps and reset my phone, but my iPhone still gets really hot". Our tip to this user and others would be about the level of heat, if you can't hold it then that's certainly way too much heat.
Has your iPhone 5S or 5 been getting hot on iOS 7, or if you're a developer running iOS 8 beta 4 have you experienced these issues? We will no doubt see the iOS 8 beta 5 release next on this upcoming Monday, so check back then when our developer can give feedback on the change it makes to his devices and overheating issues. It's also worth understanding this isn't an issue with all devices, and we've seen other models of the same device running just fine.