Nexus 7 2014 UK price update at Argos, Tesco and Amazon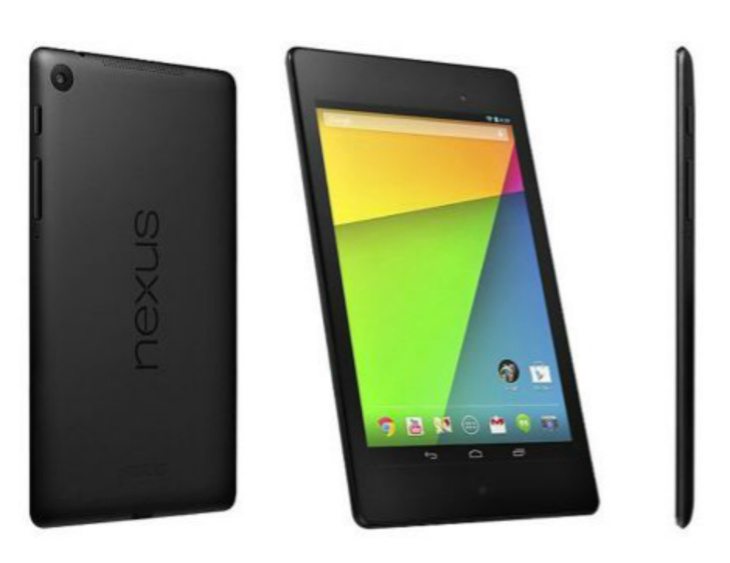 The second-generation Google Nexus 7 tablet released last year, dubbed the new Nexus 7 (2013) or Nexus 7 2 by many. Although this device is now a year old it's still hugely popular, so today we're giving you a Nexus 7 2014 UK price update at Argos, Tesco and Amazon.
There has been recent talk of a Nexus 8 or Nexus 9 on the way, although nothing has been made official just yet. You shouldn't let that put you off the Nexus 7 2013 though, as it still has plenty to offer at a reasonable cost. For example tech blog PC Advisor states, "the Nexus 7 is still the best tablet you can buy in 2014" in terms of price.
We'll start with giant retailer Argos where the 16GB Google Nexus 7 2013 is priced at £199.99 while the 32GB version is £239.99. Both of these deals currently include a £20 gift voucher offer. It's also worth noting that Argos still has the original Nexus 7 32GB model with a current half price offer of £99.99 instead of £199.99.
Next we move on to Tesco who also stock both the Wi-Fi 16GB and 32GB models of the Nexus 7 2. The lesser storage version has a price tag of £169 while the superior option is priced at £268. Finally we have Amazon where the Nexus 7 2013 16GB model is currently priced at £154.65, down from £199.99. The 32GB version is presently priced at £190, down from £239.99.
All of these are the latest prices at the time of writing although they may vary. For example the Amazon price for the 16GB changed within the time it took to write this article. You can check out much more about the Nexus 7 (2013) in our many previous articles on it here. Are you tempted to buy the Google Nexus 7 2?