T-Mobile announces new $100 Simple Choice Family Plan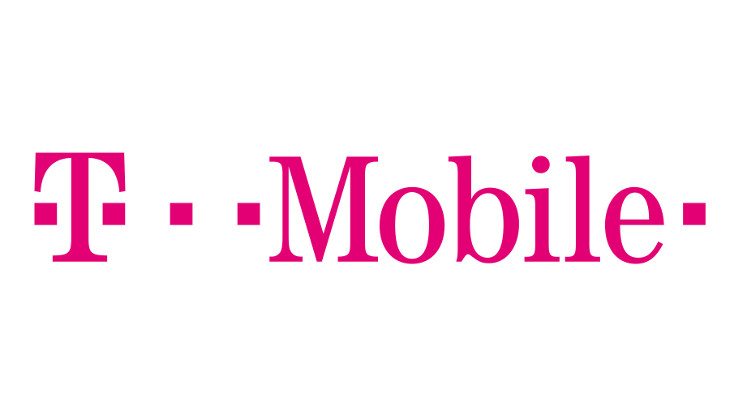 T-Mobile likes to shake things up in the mobile industry, and they've done it again today by hitting carriers where it hurts on their family plans. T-Mobile's new Simple Choice family plan aims to bring some new customers to the network, and it will be a smashing success unless the other carriers decide to match it.
The new Simple Choice plan from T-Mobile undercuts Sprint, AT&T and T-Mobile by a hefty amount – $60 bucks to be exact. For $100 a month you'll get unlimited talk, unlimited text and 10GB of data to share across 4 lines. The other three carriers offer similar plans for $160, but all charge overages for data and you can't even use Tethering on Sprint without a $10 add-on charge.
As with all good things, there is a bit of a catch to T-Mob's new Simple Choice family plan. You have to sign up between now and September 30th, and that 10GB of shared data is only good until July 2, 2016. After that time, you'll go back to 1GB of data per line, but you're locked in at a discounted price for 2-years which is the length of new contracts. Nicely done.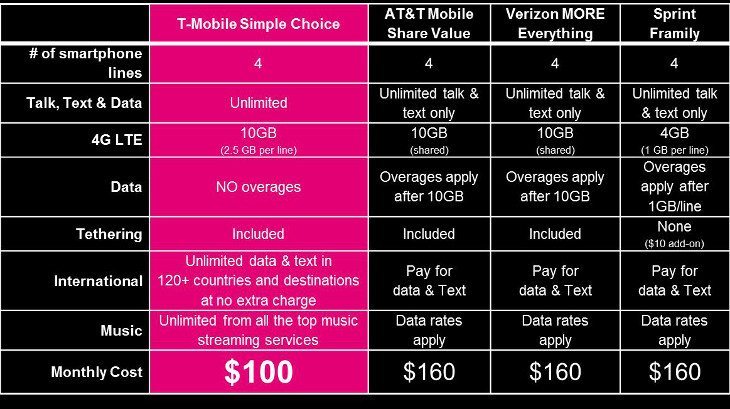 T-Mobile may not be everyone's carrier of choice, but they are head and shoulders above the other carriers when it comes to bargains. If they had Verizon's network, they would be unstoppable. Will you to advantage of T-Mob's new family plan?
Via – T-Mobile