BlackBerry Strong concept is what the Passport could have been
Despite BlackBerry's struggling fortunes there are still plenty of enthusiasts of the brand out there. Many readers will have head of the BlackBerry Passport that will release later this year, but today we want to show you a BlackBerry Strong concept that is perhaps what the Passport could have been.
You can read more about the BlackBerry Passport in our previous articles on the phone at the link. These include images and some unconfirmed specs for the QWERTY keyboard device. The BlackBerry Strong render that we are showing here comes from Deviantart member Timblaer, who also recently came up with a Nokia N Arc creation.
The concept BlackBerry Strong is a slider phone with a QWERTY keyboard that is aimed at helping the user improve typing speed. It runs BlackBerry OS 10.3, touted as the most powerful BB OS yet, with new features "that will surprise you" and a revamped user interface.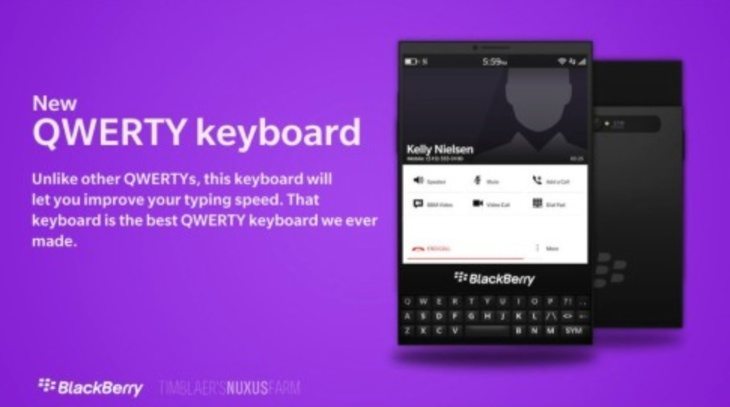 The Strong also has pre-installed BlackBerry Office as well as security improvements. The designer tags the BlackBerry Strong as ideal for business users, and the upcoming Passport smartphone is also aimed at the same segment of the market.
We'd be interested to know what you think of this BlackBerry Strong design? Would you like to see a BlackBerry produce a phone similar to this? Send us your comments to let us know.
Source: DeviantArt
Via: Concept Phones