Get your Jaws on with the Sharknado: Go Shark Yourself app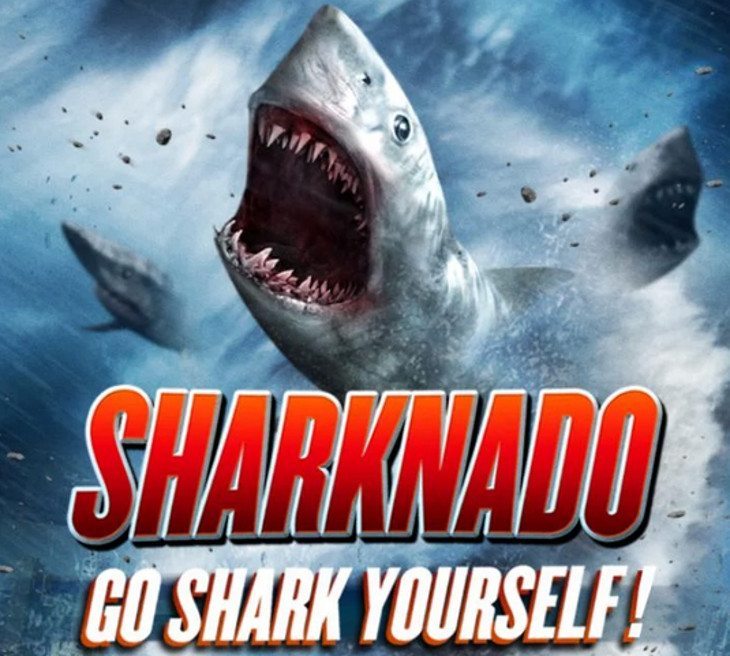 Sharknado is one of those phenomenons that nobody expected. The silly Syfy flick has done quite well for itself, so well that it's gotten its own app before the release of the sequel Sharknado 2. Ready to make yourself mincemeat with Sharknado: Go Shark Yourself?
Just like with the Walking Dead app that came out ages ago, the Sharknado: Go Shark Yourself app lets you get in on the fun with a photo. The app lets you snap a photo of yourself, and then lets you choose a backdrop to sharkify yourself with. There are several settings to choose from, and there's even a gallery feature that lets you browse others photos.
The gallery of Sharknado: Go Shark Yourself breaks things down by the backdrop. You can see photos of people inside the mouth of a shark, trapped in a subway, eaten or getting slammed with a storm full of sharks. Some of the photos are a little NSFW, so you've been warned in case you decide to do a bit of browsing in front of folks.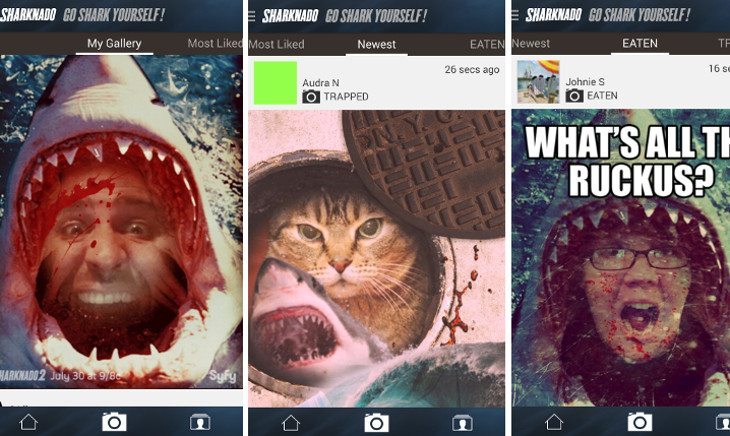 Sharknado: Go Shark Yourself if a fun little app that fans of the movie should enjoy. Sharknado 2 premieres tonight so you can expect a lot of new photos over the next few days. If you want to get in on the fishy fun, you can pick up Sharknado: Go Shark Yourself for free on Google Play or the App Store.