Moto G vs Galaxy S5 Mini, value decides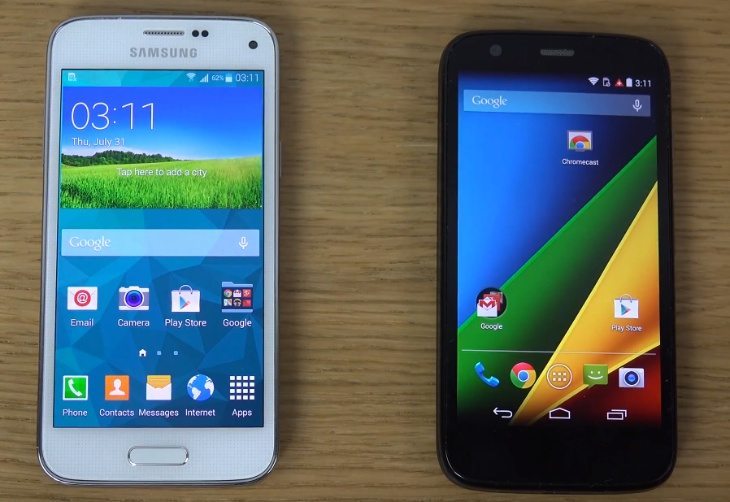 From time to time we like to give readers comparisons of popular phones and we have an interesting one today for you. The Motorola Moto G has been a huge hit for the company since it released and the Samsung Galaxy S5 mini has just arrived on the market. We have a video comparison of the Moto G vs. Galaxy S5 mini, which is rather interesting given the price difference between the two.
Below this story we've embedded a YouTube video comparing the Moto G and Galaxy S5 mini, which begins by discussing the disparity in the pricing of these two phones. It then goes on to show the designs of the two handsets alongside each other, and this is a good opportunity to see how they compare in this respect.
The reviewer mentions the fact that one of the differences is that the Galaxy S5 mini is dust and water-resistant to IP67 standard. While that may be a benefit for the Galaxy S5, it's then pointed out that the Moto G runs a stock version of Android that many users prefer. The review continues with details of the displays, camera capabilities, storage, processor specs, battery life and more of both phones.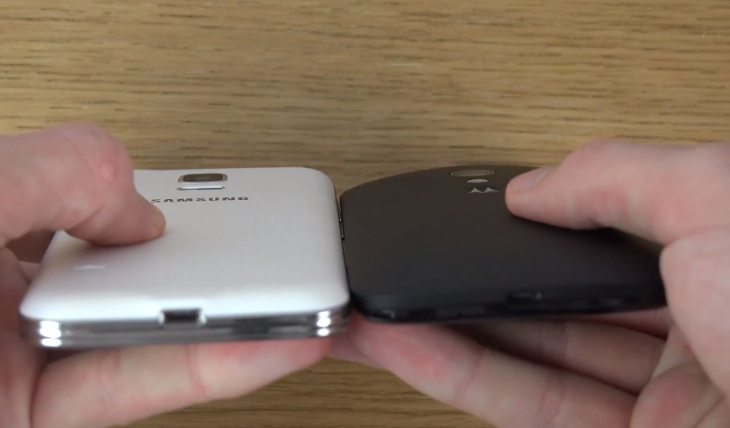 This comparison gives us food for thought as the Galaxy S5 mini comes with many of the features of the flagship Galaxy S5 and those who want a better camera will be more drawn towards this phone. On the other hand the Moto G offers some very decent specs and is real value for money.
If you want to find out more about the Samsung Galaxy S5 mini or the Motorola Moto G you might like to see our previous articles on these phones at the links. When you've checked out the video underneath this post it would be interesting to hear from you. Do you think the Samsung Galaxy S5 mini is worth the extra money? Perhaps you feel the Moto G offers plenty for its price?