Crazy Taxi City Rush zooms onto Google Play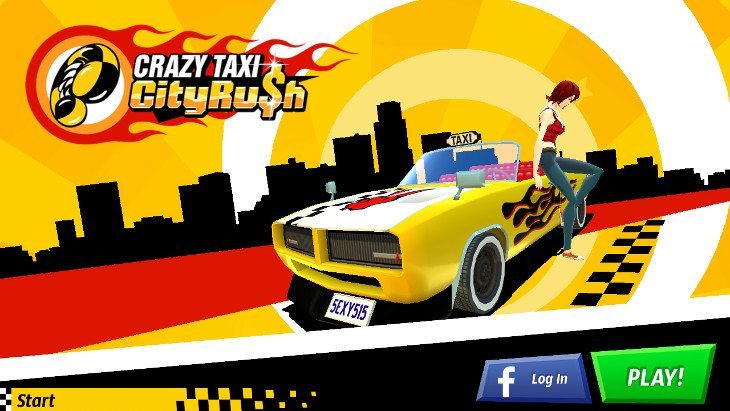 If you were lucky enough to own a Dreamcast back in the day, you probably played Crazy Taxi for hours on end. The original has been out on mobiles for a while, but today a revamped freemium version of the game zoomed onto Google Play with Crazy Taxi City Rush.
If you play mobile games, you're familiar with the term "freemium" and Crazy Taxi City Rush is built around that model. That doesn't mean you can't have some fun with the game, you just need to be aware of that going in. As for the game itself, it's a lane-based driving game that puts you to work delivering passengers around the city against the clock. As you'd expect, hings can definitely get a little crazy…
Controlling your taxi is made simple, and Sega did a great job with the that aspect of the game. There's also a lot of content to be found including missions, unlockable drivers, taxis, and scores of upgrades. You can deck your ride out in crazy ways, but you'll have to have the in-game currency to do it. Crazy Taxi City Rush is pay-to-play at its finest, and it's always present from the energy gauge to the high-priced car parts that require diamonds.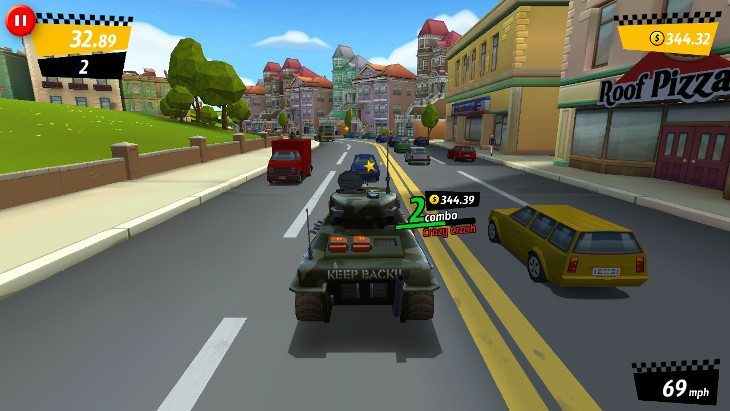 Fans of the original Crazy Taxi will be happy with the gameplay and nutty additions, but won't like the freemium aspect of the game. That said, it's free so you can go ahead and download it and gripe about it later just like the rest of us. It's a good game, but really weighed down with the IAP setup.