Push for Pizza App is a Godsend for the Lazy or Indecisive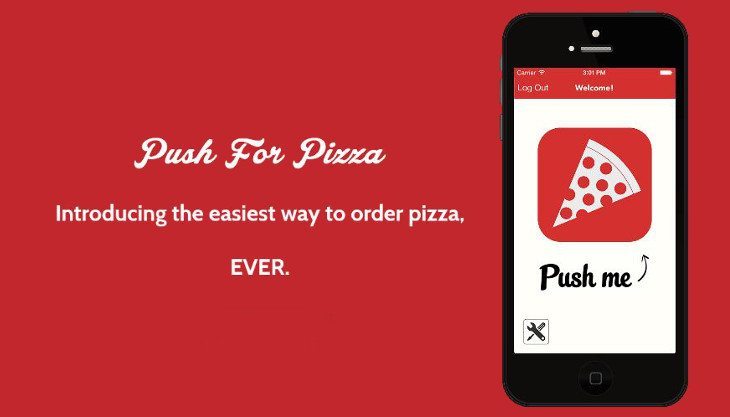 Ordering a pizza can take ages, especially when children or indecisive friends are involved. The minds behind Push for Pizza aim to change that once slice at a time, and the Push for Pizza iPhone app may soon become your new best friend.
The Push for Pizza app may sound like an idiotic invention if you're a pizza ordering guru or enjoy taking your time. That said, there are a lot of us who don't like the process, and with the amount of deals and options from site to site, it can be a hassle. It doesn't have to be anymore as the Push for Pizza iOS app will make things easy with the press of a button.
The app pulls from Delivery.com and other services while using the API's from ordr.in. When you fire it up, you simply need to enter your information, and the app will find all the local pizza joints near you that deliver. From there, you just choose pepperoni or cheese, and the pizza will arrive at your door paid for with the tip included. Your address and credit card info is saved after the first use, so the process is even quicker after the first use.
The Push for Pizza app was the brainchild of some teenagers from Brooklyn, and while it won't bring world peace or let you fling birds around a screen, it's going to be a godsend for those of us who are a bit lazy or indecisive. At this time, the app is only available for iOS, but a Push for Pizza Android app is said to be on the way. More options are in the works as well, so you may be able to quickly order a ham and pineapple combo in the near future.