Android 5.1 Malteser envisioned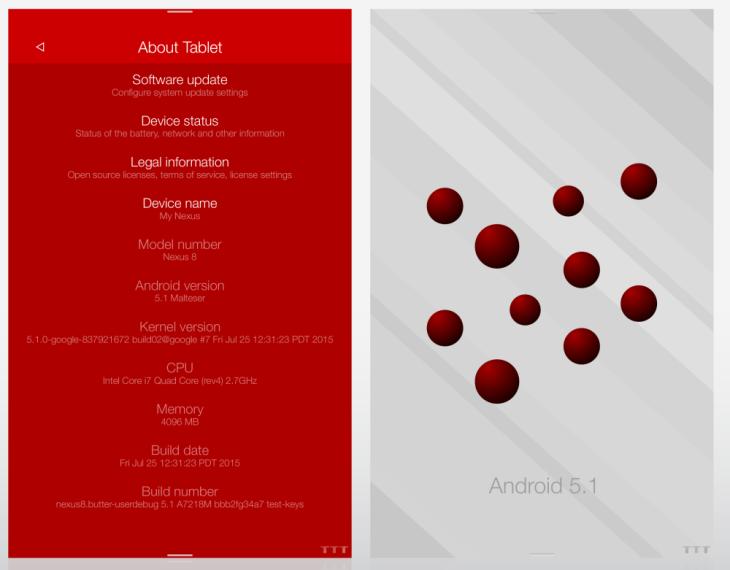 The operating system on the Android platform will soon be undergoing a makeover courtesy of a new version of the firmware that has a more minimalistic look, and is currently being called Android L. Before we see a release of this new software Android 5.1 Malteser has been envisioned.
Google recently brought us Android 4.4 KitKat and with that in mind today we have a concept design of Android 5.1 which has been called Malteser in keeping with the chocolaty theme.
The new design brings some added ideas to Android such as support for tablets powered by Intel quad core processors, and there is also 64-bit processor support that allows RAM as high as 16GB. As you can see from the image there is a reference to a Nexus 8 device that looks to be on the cards following leaks back in June of a HTC Volantis tablet PC.
There is also a new lockscreen that has a swipe anywhere feature and a dockless homescreen, and the status and navbars have an auto hide feature. Also we have a Google Play Store and a Windows Store built in.
Do you like the look of this Android 5.1 design?
Source: Deviantart via Concept Phones.