5.5-inch Samsung SM-G739F shows up in Benchmarks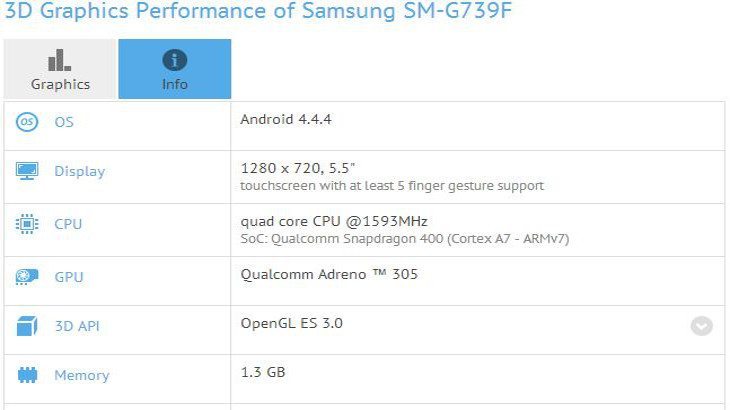 Every week several new gadgets appear on benchmarking sites, and Samsung had a new one show up a few days ago on GFXBench. The Samsung SM-G739F specs have been revealed, and it appears as if Sammy has a mid-range phablet in the works.
According to the GFX benchmarks, the Samsung SM-G739F will come with a 5.5-inch display and feature "at least" 5-finger gesture support to go along with a resolution of 1280 x 720. There's no 64-bit Snapdragon 410 under the hood, but you will get the quad-core 400 clocked at 1.6GHz. Rounding things out are 1.5GB of RAM and 16GB of storage.
As for the extras, the SM-G739F will sport an 8MP rear-camera with AF and flash while the front-facing snapper is 2MP. The phablet will have most of the usual sensors like an accelerometer, compass, GPS and pedometer. There's no mention of a microSD slot and no NFC, but it's shown to run Android 4.4.4.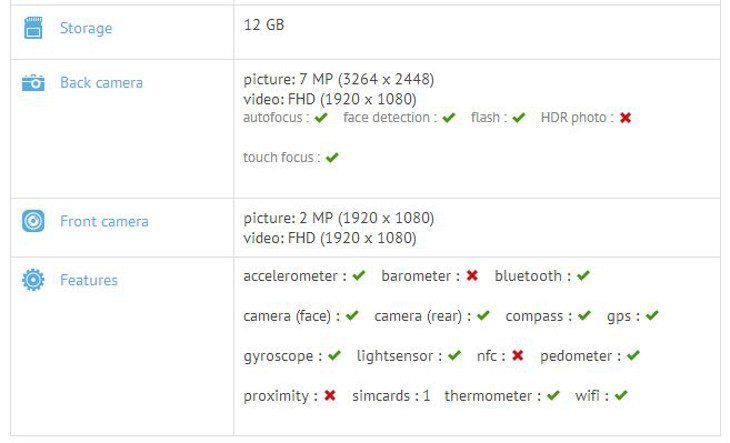 Information on the Samsung SM-G739F is beyond vague at the moment, but we know it exists and we have a good idea of what it'll have under the hood. As always, the specs could change before the device hits the streets, or it may never surface on the market. That said, Samsung has produced a lot of variants this year, and the SM-G739F could morph into a Note 4 mini of sorts. Stranger things have happened.
Via – Softpedia