Android 4.4 update for Asus Fonepad Note 6 and Padfone Infinity is Live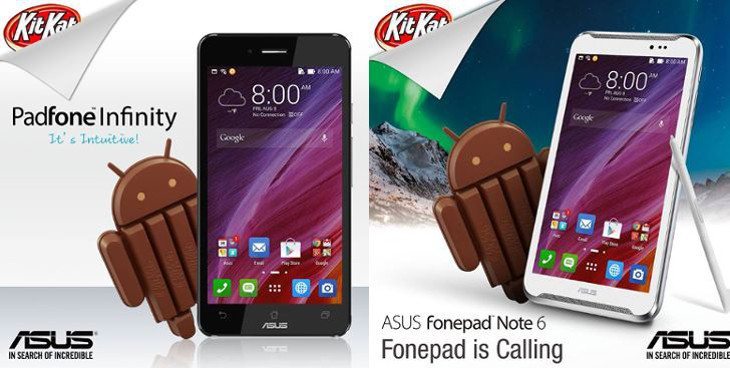 Asus has more Android handsets than you can shake a stick at, and two of their more popular devices are getting the Android 4.4 KitKat update. If you own the Asus Fonepad Note 6 or Padfone Infinity, today's your lucky day as the OTA should be headed your way.
The Padfone Infinity and Fonepad Note 6 updates will bring the new Asus ZenUI to both devices along with the usual fixes. The Padfone Infinity KitKat 4.4 update will increase cellular stability and removes apps like the device tracker, parental lock, MyBit Cast and a few others. It also combines the app locker with the launcher while bringing your Padfone Infinity up to Android 4.4.
The Fonepad Note 6 KitKat update, it's a doozy considering it removes or renames around 20 different apps. You'll lose access to Pinpal, Watch Calendar, Car Home, Buddybuzz, Mode manager, AO Link, ASUS Echo, Device Tracker, and others. App Locker and Black list are integrated into other apps while App Backup is getting pulled, but will make a return in a future OTA.
If you're wondering why the Android KitKat 4.4 update takes so many things away from the devices, it's because those apps aren't supported by this version of Android. Most users aren't thrilled with the preloaded apps, so it's a good thing unless you were really fond of some of Asus's stock applications. The updates are already rolling out, but you can hit up the links below to get things started on your end if you haven't received the OTA yet.
Via — GSMarena
Padfone Infinity KitKat update