HTC One M8 Prime allegedly coming with Snapdragon 805 processor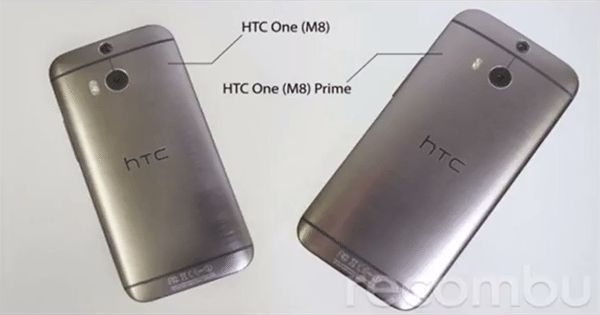 Aside from all the HTC One W8 we've been recently hearing — that the phone that is expected to basically be the One M8, but running Windows Phone 8.1 — we're now starting to hear about another member of the One family. This one, however, has not been the star of many leaks and rumors in the past, but it's launch window is definitely approaching. We're talking about the HTC One Max follow-up, dubbed the M8 Prime (or One Max 2, however you want to name it).
Last year, HTC introduced the One (M7), and reused its design to later introduce the One Mini, as well as the One Max phablet in October. This One Max phablet was also the phone coming from HTC that had a fingerprint scanner along the back, right below the camera, which users were able to program for launching apps, as well as security features. This year, the 2014 HTC line-up consists of the One M8 and the One Mini 2, with a One W8 (tentative name) landing soon, if rumors are to be believed. All of these devices reuse the design of the flagship, the M8.
The One Max successor is not yet part of the family either, but October is when HTC first announced the original phablet, so there's still time. Rumors are talking about the exact same looks on the M8 Prime/One Max 2, like those of the M8. Additionally, not only HTC will reportedly remove the fingerprint scanner from the phablet, but will also equip it with a faster processor than the Snapdragon 801 currently found on the M8: a Qualcomm Snapdragon 805 system on a chip.
Additionally, the report talks about a 5.9-inch screen, which is the same dimension as the one found on the original model. However, there's no way for us to verify the veracity of the above, so we'll have to take everything with the usual dose of salt.
IFA 2014 is just around the corner and HTC (as well as any other major manufacturer, really) could take this opportunity to introduce something new to the world, or, on the contrary, skip the show floor, and have a special event, like Apple and Samsung are recently doing.
Source: TKTechNews