HTC One M9 design leaps forward in time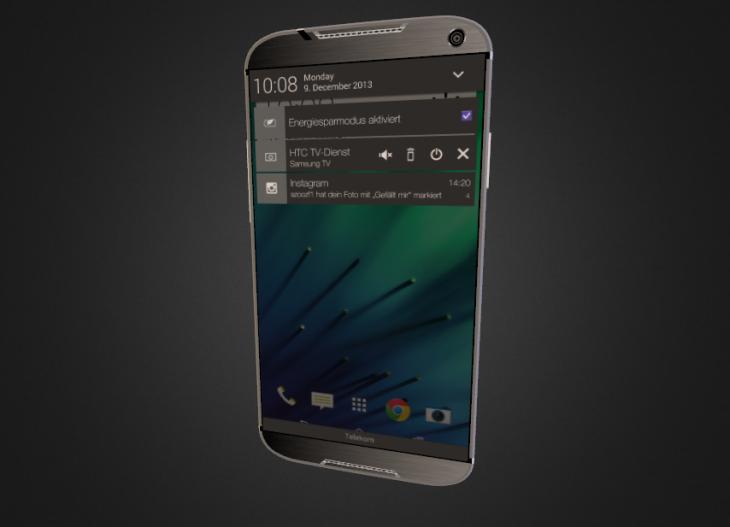 During the last couple of years smartphone manufacturer HTC has put itself back on the map with some stylish flagship handsets, but today we have a HTC M9 design that leaps forward in time.
Over the last few months we have seen a number of concept designs for the HTC M9, but today's one that comes courtesy of Hasan Kaymak, who recently provided us with a lovely looking HTC One Max 2 concept, but today's design isn't for next year but further forward to 2018.
As you can see we still have the stereo front facing speakers but these have been modernised, while the body of the HTC M9 still has a premium aluminium build. The rear camera set up also has a new design with some sort of button along with a possible laser autofocus feature.
There is a triple flash setup that has three different colours while the operating system is completely controlled by virtual buttons.
Do you like this design and would you expect more by the time we reach 2018?
Source: Concept Phones.