Apple starts new iPad production with anti-reflection coating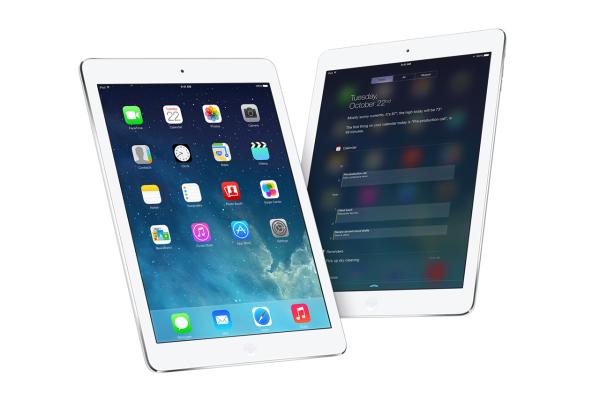 The Apple iPad is still one of the most popular tablet devices on the planet, despite some of its Android and Windows competitors catching up fast, and closing the gap. Apple is expected to unveil not one, but two iPhones at its upcoming special event — rumored to take place on September 9 — but the Cupertino-company will also update its tablet line-up, currently consisting of a full-size 9.7-inch iPad, and a smaller, 7.9-inch iPad mini.
According to a recent Bloomberg report, based on input from "people with knowledge of the matter", Apple's partner suppliers have already started mass production of the next-generation full sized iPad. The report claims that a special event, at which said device will be unveiled, should be expected at the end of this quarter, or probably at the beginning of Q4.
However, the new iPad will apparently have a new hardware feature that will make it easier for users to employ it for reading. An anti-reflection coating is rumored to be present on the next iPad's screen, however, said coating also raises some manufacturing woes which Apple and its partners will need to surpass.
A new iPad mini refresh is also in the works, as mentioned by the Bloomberg report, and it will be likely ready at the same time with its bigger sibling, to be unveiled at the same event. The aforementioned anti-reflection coating could or could not be a feature of the smaller iPad as well; at the moment there aren't any details concerning this aspect.
Aside from the two iPhones (a smaller, 4.7-inch, and a larger, 5.5-inch version), and the two tablets, Apple is also expected to unveil a wearable device this year. Opinions and reports are split when it comes to what has been unequivocally accepted as the iWatch. Some believe it will be an Apple smartwatch, others claim it will be a platform, while others refer to it as a fitness oriented watch-like wearable device. Rumors first indicated that it might launch together with the iPhone 6, but more recent hear-say claims that it might be delayed, with an end-of-2014 timeframe being mentioned.
Source: Bloomberg