Xiaomi Mi Band priced at $13 and coming August 13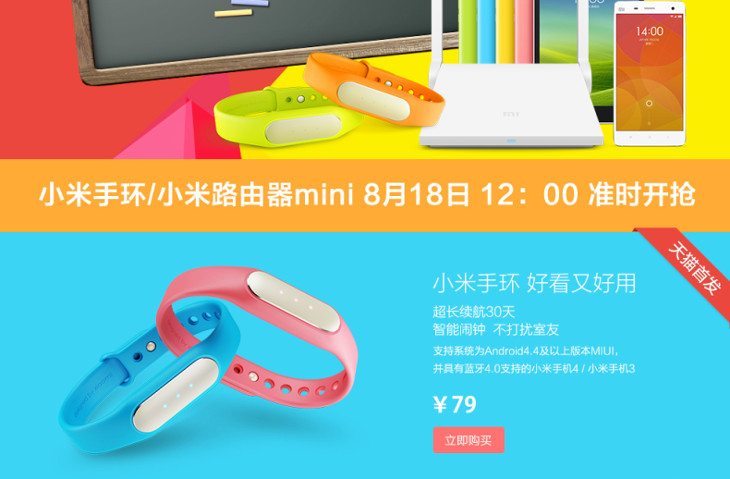 We're used to seeing expensive wearables, and we haven't even seen the cream of the crop yet with the Moto 360 and iWatch. If you want something a tad bit cheaper, and without all the bells and whistles, you may want to consider the Xiaomi Mi Band and its rock bottom price.
The Xiaomi Mi Band is priced at only $13… we'll wait while you pick your jaw up off the floor. It may not be the fanciest wearable on the market or the prettiest, but there's no way you'll find anything cheaper. Did we mention the battery lasts for a full 30 days on a single charge?
Xiaomi's wearable is a fitness tracker that can keep track of your sleep habits and your fitness. The Mi Band can track your steps throughout the day and give you a little alarm in case you happen to oversleep in the morning. Want to take a swim? Not a problem, as the Mi Band carries the IP67 tag which means its "resistant" to dust and water. It can track you while you swim, and can withstand depths of up to 3 feet. Not too shabby.
If you're in the market for a fitness tracker that does a bit of everything… the Xiaomi Mi Pad may not be for you. If you want to dip your toes into the world of wearables, it's well worth a look, and you can snag one in a variety of bright colors. Unfortunately, the Xiaomi Mi Pad will launch in China, and there's been no word on a global release. Thankfully, there are plenty of third-party sellers, and you've always got Ebay.
Via – Phonearena