Sony gearing up to launch the Xperia Z3 Compact Tablet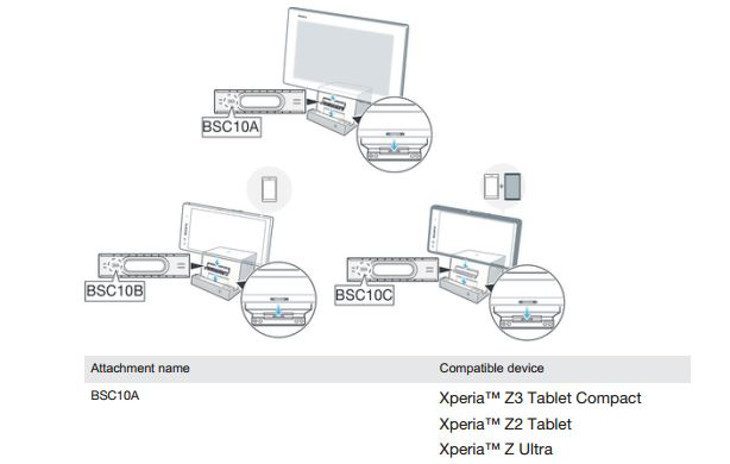 It's believed that Sony will unleash the beast at IFA 2014 in a few weeks when the announce several new gadgets including the Xperia Z3. It looks like it may have some company as a new report shows that a Sony Xperia Z3 Compact tablet may be headed our way sometime in the near future.
Sony's Xperia slates are sleek and expensive, so word of a new compact is certainly welcome news. The tablet has appeared in the user manual for the Sony BSC10A Bluetooth Speaker, which lists a device dubbed the Sony Xperia Z3 Tablet Compact as an actual thing. This is the first we've heard of the mini tab, and it could be a bit of miscommunication as there have been no leaks on a full-sized Z3 slate. That, or we're actually going to get a 7-inch Xperia tablet.
The user manual lists three devices as being compatible with the BSC10A with the Xperia Z Ultra, Xperia Z2 Tablet and the aforementioned Xperia Z3 Tablet Compact. No specs were given, but considering the Ultra is 6.4-inches, and the Z2 tab is 10.1-inches, we assume the "Tablet Compact" will clock in at around 8-inches. If we're going to speculate, 3GB of RAM and a Snapdragon 805 would certainly be nice.
At this time, the Xperia Z3 Compact tablet is just a rumor, but it's a strong one and we fully expect Sony to release a new tablet alongside the Z3 handset. Will it arrive at IFA 2014? We'll find out in a few weeks.
Via – blogofmobile