Verizon unveils new $60 single line plan with 2GB of Data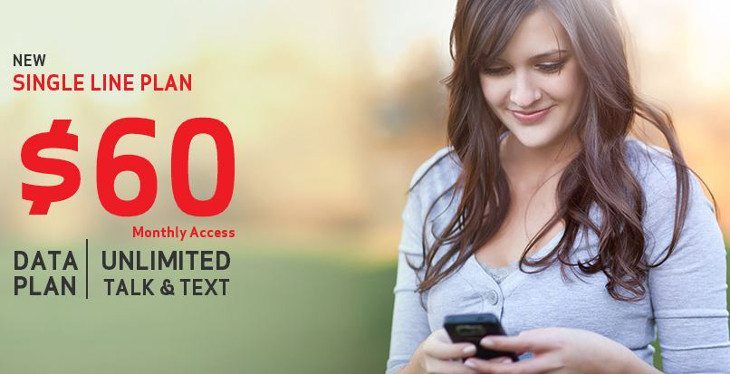 Verizon has great coverage for folks in the states, but their pricing leaves something to be desired. In the wake of T-Mobile's constant price drops and Sprints rumored $30 price plan, the Big Red network is rolling out a new single-line plan that can save you a little cash.
Verizon's new single line plans come with the usual perks of unlimited talk and text, but you'll also get 2GB of data. It will only set you back $60 a month (plus taxes), and if you happen to go over your allotted data, you'll be billed $15 for every GB extra. That could get pricey if you use a lot of bandwidth every month.
The plan isn't the best deal around, but considering their network and speeds, it's pretty darned good if you just need a single line and not a family plan. It's a few bucks cheaper than its closest competitor in the states (AT&T), and the price can go down a bit more if you use their Edge service.
It's nice to see Verizon starting it adapt to the lower prices being offered by their competitors, and hopefully this is just the first step for the company. A lot of contracts expire in the summer and fall, and cheaper prices may swing some folks towards Big Red when it's time to upgrade.