HTC unveils a new phone, the Butterfly 2 / J butterfly HTL23, for Asia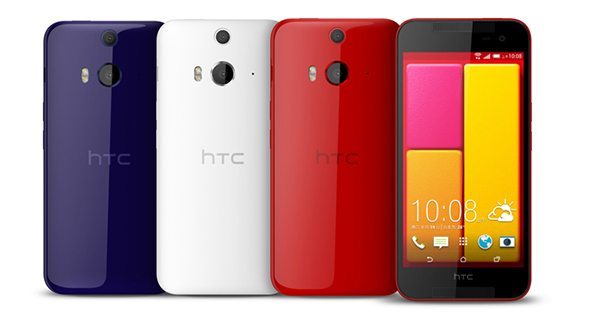 The HTC One M8 is a real Android flagship, and, if the rumors are true, the phone will be available soon running Windows Phone 8.1, but we'll have to wait for official confirmation of the rumors we've been hearing for quite some time now. Then there's also the HTC One E8, which brings a similar phone in a plastic shell, and today, HTC introduced the HTC J butterfly HTL23. This phone will be available exclusively through KDDI in Japan, but it will also go by the name of HTC Butterfly 2. This variant will be available through Chunghwa Telecom in Taiwan, CSL in Hong Kong, and a number of other carriers throughout South Asia.
"Our consumers always pursue perfection. Therefore, we chose the partner that we know will offer the best smartphones in the market. Since the HTC J series was released, it has become the most popular phone in our product portfolio", said Takashi Tanaka, President, KDDI. "HTC Butterfly 2 follows HTC's iconic design and globally acclaimed user experience. Its elegant appearance and fantastic performance will certainly provide consumers with the best experience ever", said Peter Chou, CEO of HTC.
The specs are also worthy of a flagship, with the Butterfly 2 / J butterfly HTL23 packing a five-inch screen with Full HD resolution. At its core there's a quad-core Qualcomm Snapdragon 801 processor clocking at 2.5GHz, aided by the Adreno 330 GPU. There are 2GB of RAM, and storage options include 16, and 32GB variants, depending on the market/region/carrier. Said internal storage can also be expanded with the help of a microSD card (as a slot is present on the phone), while imaging is handled by a 13-megapixel DuoCamera (opposed to the four-megapixel ultra pixel DuoCamera on the One M8). Front-facing shots are taken with the help of a five-megapixel webcam, and the battery powering everything is a 2,700mAh unit. Android 4.4 is the platform of choice, and HTC slapped its sixth version of Sense on top of it. The usual suspects include Bluetooth, WiFi, NFC, and GPS.
As far as availability is concerned, the HTC Butterfly 2 variant will be available in Asia starting with Taiwan on September 2nd, as well as through major wireless carriers and retailers in Hong Kong, India, Malaysia, Singapore, and Thailand. As fast as the HTC J butterfly HTL23 is concerned, you'll need to check with Japanese carriers for specific dates.