Sony Xperia M2 Aqua is a new waterproof mid-ranger smartphone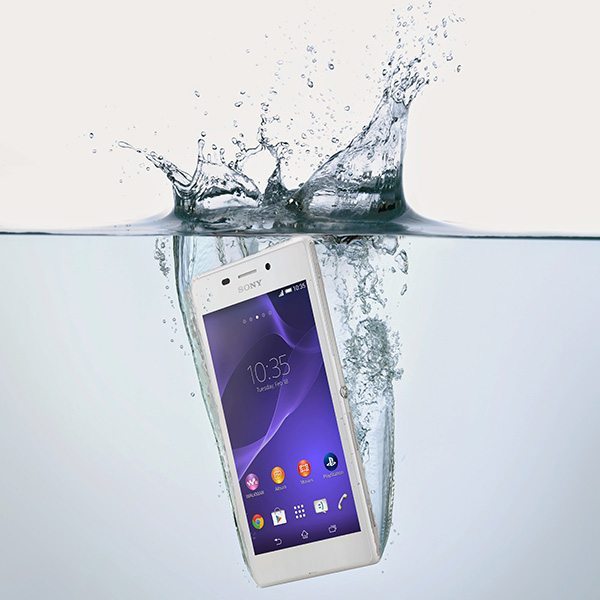 When it comes to waterproof phones, Sony is well at home, despite other smartphone manufacturers already building solid waterproof devices (the Samsung Galaxy S4 Active from last year, as well as the current Samsung Galaxy S5 flagship come to mind). The Japanese phone maker already has experience on building devices which can survive fresh-water dipping, and the Xperia Z1, as well as the Xperia Z2 (not to mention other lower-end devices from Sony) have proven that it is possible to build a phone with waterproof characteristics in a nice and attractive shell.
Not so long ago we've heard that the Sony Xperia M2 is getting its Android 4.4.2 update, and rumors of a Sony Xperia M2 Aqua have been around since the beginning of last month. Calling it "the waterproof smartphone for everyone", Sony has just officially unveiled the rumored Sony Xperia Z2 Aqua, and it is destined for this of you who care more about a waterproof build than the do about specs. Not only that, but Sony has managed to build the Xperia M2 Aqua in such way that it brings the highest waterproof rating in a smartphone, with IP65/68. What does this mean? It means that it brings complete protection against dust, as well as against low pressure jets of water from all directions, also offering protection against long periods of immersion under pressure.
Under the hood the Sony Xperia M2 Aqua offers a quad-core Qualcomm Snapdragon 400 processor which is clocked at 1.2 GHz, as well as support for 4G LTE capabilities. A 2,300 mAh battery is powering everything, which is non-removable, thanks to the same glass construction found on recent Sony devices, and there's also an eight-megapixel main camera. The display is a qHD panel (that's quarter HD, not quad HD) with a form factor of 4.8-inches.
"Xperia M2 Aqua is a significant milestone in our product portfolio as we bring yet another of our signature technologies to a new category of smartphones. The popularity of Xperia M2 showed us that there was a huge demand for premium Sony features at an affordable price-point. Following consumer feedback, we've now taken this a step further by bringing our waterproof expertise to a mid-range smartphone for the first time with Xperia M2 Aqua. It is a smartphone that lets customers take the best of Sony technology and entertainment with them wherever they go — come rain or shine — and we are excited to bring it to market", said Calum MacDougall, Director of Xperia Marketing at Sony Mobile.
There is no specific pricing at the moment, but the Sony Xperia M2 Aqua will be available in black or white colours, starting Autumn 2014, in markets including Latin America, Asia Pacific and Europe.
Source: Sony