Samsung Foldable Smartphone patent shows bendable design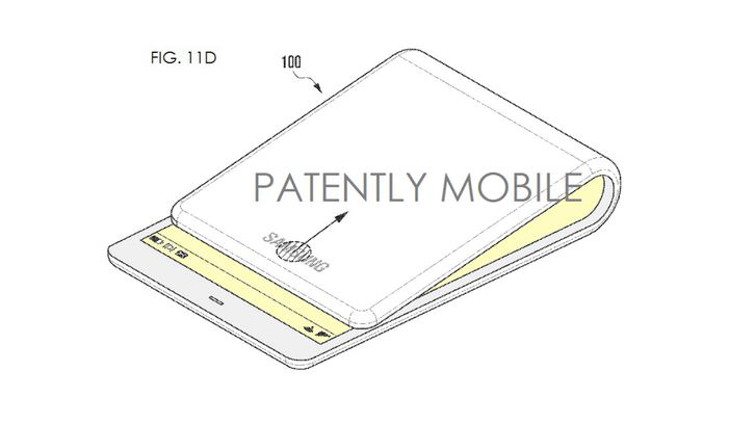 We've seen a lot of smartphone concepts over the years that utilize foldable or bendable displays. Samsung has filed plenty of patents with flexible tech, but a new one gives us a glimpse of their coolest concept yet with the Samsung foldable smartphone.
The Galaxy Round had a bit of a curve to it, and there's a Galaxy Note 4 variation that's rumored to have curved edges in the works as well. The Samsung foldable smartphone patent takes things to the extreme and shows a device that almost fold completely in half. What's more is the fact that you'll be able to fold it forwards or backwards. Have you thrown your money at the screen yet?
Having a phone than can bend to that degree without any breakage is obviously going to have its advantages. The Samsung foldable smartphone patent shows the device in a sort of "kickstand" mode being used as a clock while other pictures show it in various positions while being bent in different ways. To call the concept interesting would be an understatement.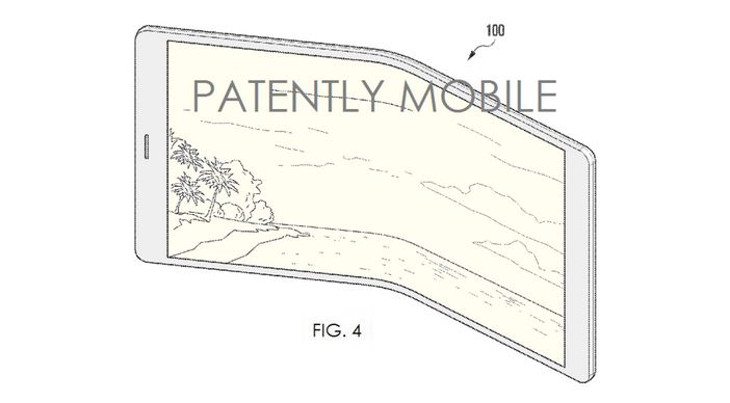 The Samsung foldable smartphone patent was filled earlier this year in February, and like all cool patents, who knows if this will ever see the light of day. If there's anything to take away from this, it's the fact that Samsung is dedicated to producing a display that's truly flexible — hopefully we'll see one soon.
Via – SamMobile   Source: Patently Mobile