iPhone 6 to bring 128GB storage options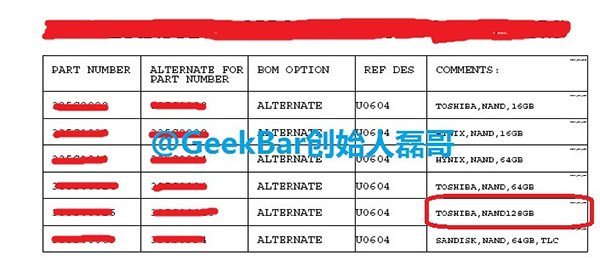 There are really two types of smartphone users: those who find it enough to have minimum available storage capacity, and those who can't get enough, for all their apps, games, documents, and multimedia. When it comes to the iPhone, 16 and 32GB options were the only two to choose from, until the iPhone 4S, when Apple decided to include even more storage space for those who needed it. Ever since, Apple's smartphones come in flavors of 16, 32, and 64GB, offering something for everyone. However, the iPhone has not supported storage expansion (via a microSD card and a slot), and chances are it won't follow in the footsteps of most Android devices (and some Windows Phones), where you can just insert a large microSD card and call it a day. What you get out of the box is what you'll have to settle for, as long as you own that particular iPhone.
There were a lot of rumors regarding the iPhone 6, and what it might, and might not bring to the market. Storage has also been a topic of conversation, and previous reports suggested that the larger among the two — since there will probably be a 4.7 and a 5.5-inch version — will bring some premium features. Storage has been rumored to be one of these premium features, with the iPhone 6L offering up to 128GB, something which was/is previously available only to users of an iPad.
Today's leak is showing — as you can see in the image attached, as well as more at the source link below — Toshiba NAND flash details, memory components which will be purportedly used in the iPhone 6. A 128GB capacity structure is listed, but there aren't many details. We don't know if this is something Apple would employ in both models, or only in the larger-screened device, the iPhone 6L. Availability and price are also subject to speculation. It is unknown whether Apple will keep all of its options (should the 128GB report turn out to be true), for a total number of four (16, 32, 64, and 128GB), or simply make the smallest capacity no longer available. Similarly, it is not known whether Apple will charge an extra for the largest capacity, like it has historically done, or, by removing the smallest capacity, will keep the prices for the new figures. We'll surely know more once that rumored September 9 event finally happens.
Source: Weibo
Via: PhoneArena