HTC-made Nexus 9 will allegedly feature a 64-bit chip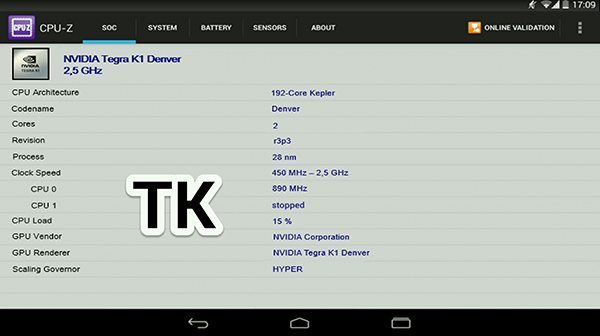 The Nexus line-up, and we're referring to both the phone and tablets, is due for a refresh. Yes, we have too heard the rumors earlier this year that claimed Google will be eventually killing the Nexus line-up, but it doesn't seem to be a logical step for Google at the moment. Even more, the rumors for next-genration Nexus devices are continuously landing, with the Nexus X being more often mentioned by hear-say than any other future possible Nexus device.
However, a Nexus 9 tablet has also been hinted by various reports in the past, some of which were clearly naming HTC as the OEM behind the slate. Of course, while nothing is certain at the moment, neither specs, nor the manufacturer behind the phone and the tablet, the reports keep on coming.
The latest such report claims to show the specifications of the upcoming Nexus 9 tablet, purportedly built by the manufacturer behind the HTC One M8: HTC. Previous reports hinted that said Nexus 9 (tentative denomination) will likely pack an 8.9-inch screen (close to 9-inches, hence the name), with a screen resolution identical to the one on the Nexus 10. That is 1600×2560 pixels. The screenshot you see attached to this post is allegedly snapped off of such a device, but there is no way for us to verify the veracity of the picture at the moment.
If it is indeed the real deal, the tablet will pack a 64-bit NVIDIA Tegra K1 chip clocked at 2.5GHz, with a GPU helping it consisting of no less than 192 cores. According to NVIDIA, said processor will be very power efficient, meaning all the cores in the GPU will not affect battery life. Sadly, there is no further information on the components inside (though the report hints that there will be an update to the story soon), and the screenshot is only showing the CPU tab of the app (CPU-Z) used to identify the internals.
We will surely not see this slate (nor its Nexus phone counterpart) at the upcoming IFA in Berlin, as Google usually either holds special events, or launches devices via a simple press release. Whenever that happens, we will surely let you know!
Source: TKTechNews
Via: PhoneArena