LG Gx2 launched with 5.7-inch display and Laser Focus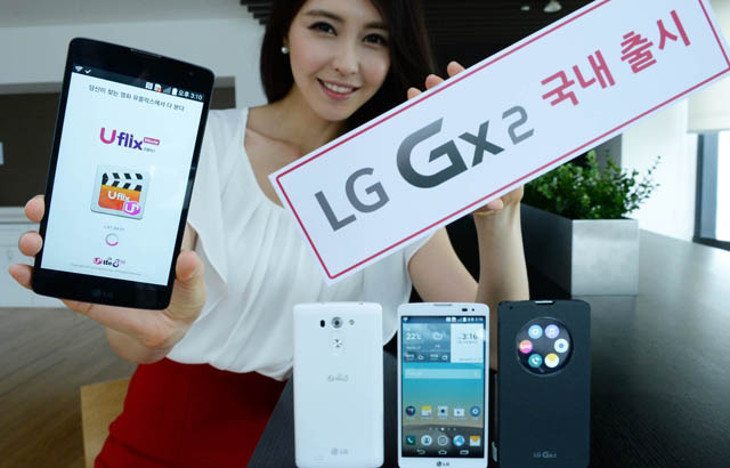 Smartphone manufacturers aren't too imaginative when it comes to naming new devices as witnessed by all the Galaxy S and LG G variants. You can now add another one to the list, but it isn't Samsung this time around as LG has announced the LG Gx2 for Asia.
As you might expect, the LG Gx2 isn't a flagship device, but the follow-up to last year's LG Gx. This means you're looking at a 5.7-inch 720p display to go along with a 1.2GHz quad-core chip and 1.5GB of RAM. By comparison, the original had a 5.5-inch FHD display, 2GB of RAM and a Snapdragon 600. Maybe LG should have just named it the Gx2 lite.
Unfortunately, things don't get any better from there for the LG Gx2. You will get the laser auto focus found on the flagship G3, but the cameras have been downgraded to 8MP/1.3MP compared to the 13MP/2MP found on last year's model. Other details are light, but you can expect the LTE enabled handset to run Android 4.4 and feature LG's software features like KnockOn.
LG has really gone to town with the LG G3 this year, and the LG Gx2 is another massive phone that joins the LG Beat, Vista and Stylus. There's been no word on an international version of the LG Gx2, and we have to assume this one will probably stay in the far east for now. The phablet will be available in Black or White and is set to launch on September 18.
Do you think manufacturers are going a little overboard with all the variants or would you like to see even more?
Via – LG