BARTEC PIXAVI Impact X is the Toughest Smartphone on the Planet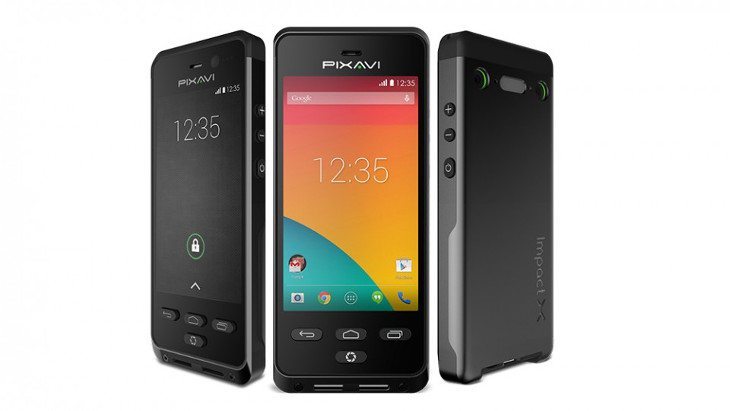 We cover a lot of sleek smartphones, but there's a whole different segment of rugged devices. CAT makes some tough handsets, but they don't hold a candle to the BARTEC PIXAVI Impact X.
You may not know the name BARTEC, but you'll definitely remember them after we tell you about he BARTEC PIXAVI Impact X. The handset is built from one piece of aluminum and carries certifications a bit heavier than the usual IP68 we're used to seeing from Sony and Samsung. The PIXAVI is ATEX and IECEx Zone 1 certified which means it's essentially explosion proof and can be used in a wide variety of hazardous conditions. It's also IP68 certified.
The BARTEC PIXAVI Impact X can take a 2-joule drop from 2 meters high and can operate in extremes that range from -20°C to +45°C. The cameras are pretty darned nifty as well. The Impact X has two-cameras on the back, one of which is tilted 90-degrees to ensure the video will remain in landscape mode.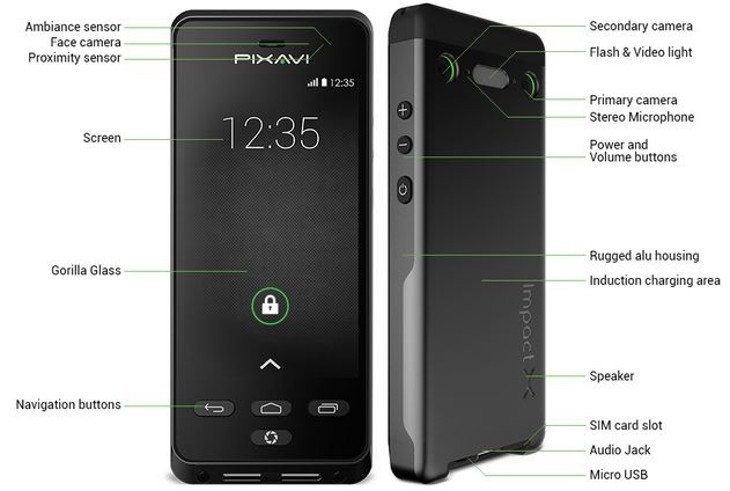 As for the BARTEC PIXAVI Impact X specs, things are a bit vague and slightly unimpressive. While it's built like a brick, it has a 4.6-inch IPS display with a resolution of 480 x 800 and a 3000mAh battery. That's all we know aside from the fact that it will run KitKat 4.2 and weighs 9oz.
The BARTEC PIXAVI Impact X is expected to arrive eventually, and pricing is up in the air, but it won't be cheap. You're probably looking at around $1,000. If you're interested in learning more about the device or want a quote, head on over to the official Pixavi site.
Via – Phonearena