GooPhone 910 clones the Samsung Galaxy Round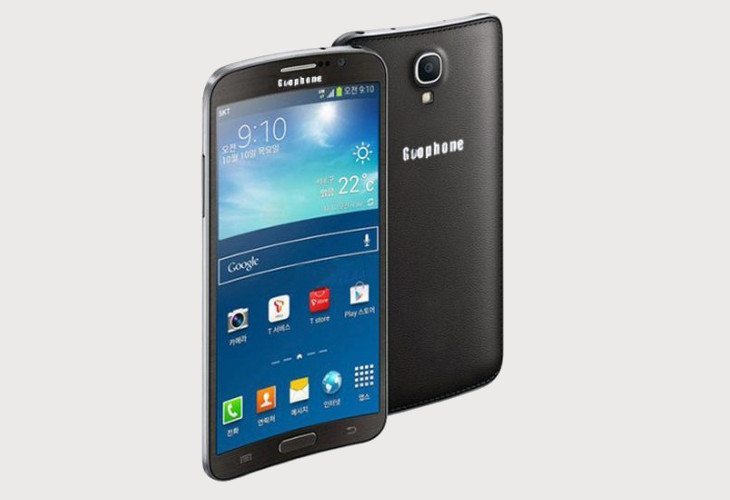 Some companies come up with new designs and killer features — others just copy them. It's nothing new, but the copycat king has to be GooPhone. Their latest device is bound to get some attention as they've just cloned the Galaxy Round with the GooPhone G910.
GooPhone made a name for themselves by cloning the iPhone, then by having other manufacturers clone their clones. Everything is a clone of something these days. They're certainly no stranger to the Android side of things having recently cloned the HTC M8, and their latest creation is a cheap take on the Galaxy Round. We're pretty sure Sammy isn't impressed.
The GooPhone G910 features a curved 5.7-inch 720p screen, and a quad-core 1.3GHz Cortex A7 will handle the processing while a Mali-400 GPU takes care of the graphics. The G910 comes with 1GB of RAM and 8GB of storage that is expandable up to 64GB. Connectiviy options include 2G/3G, Wi-FI, Bluetooth and GPS. Rounding things out is an 8MP/2MP camera combo, 2800mAh battery, and Android 4.4.
The minds behind the GooPhone have surprised us with the G910 as we didn't expect to see them mimic the curved display of the Galaxy Round. Obviously, the build quality isn't close to what you'd get from Samsung, and it's not going to perform like the Round either. The GooPhone 910 is priced at $189.99 and already available for sale online.
What do you think about GooPhone's latest copycat, and what device do you think the company will clone next?
Via – GizChina