New Samsung Galaxy Note 4 cases don't match the leaked Note 4 Design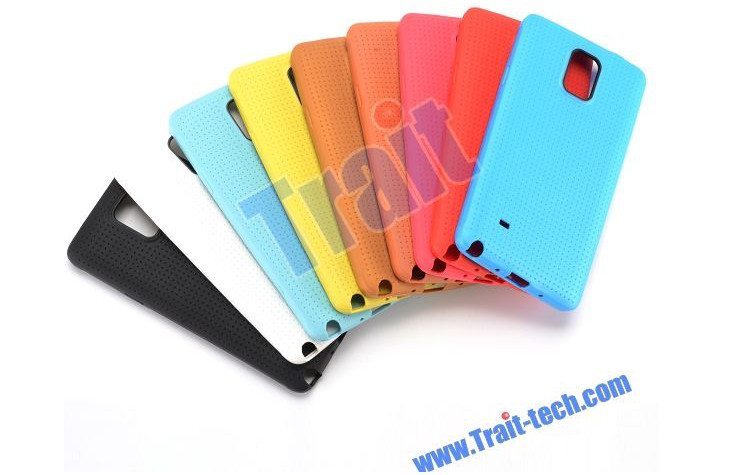 Samsung has done a decent job of keeping the Samsung Galaxy Note 4 under wraps as we've only gotten a handful of images thus far. If a new leak pans out, things may not be as they seem as new photos of Samsung Galaxy Note 4 cases don't quite line up with the design we saw a few weeks back.
Before a new phone arrives, we start to see a trickle of accessories and covers ahead of the launch. Nobody wants to scratch the case on their new flagship before they can protect it. A new report shows a Chinese manufacturer has put several types of cases online for the Galaxy Note 4, and there's one big issue… the flash and heart rate monitor are covered up.
In addition to the big cutout for the camera, there's another odd spot in the Samsung Galaxy Note 4 case. The case shows a cutout on the back for what we assume would be a rear speaker although it's about the size of the heart rate sensor. You can clearly see the hole for the stylus at the bottom, but the other two cutouts are a total mystery. It also isn't the only new Samsung Galaxy Note 4 case as we found another one on Amazon which you can see on the left in the photo below. It'll be available October 3oth if you want to read anything into that.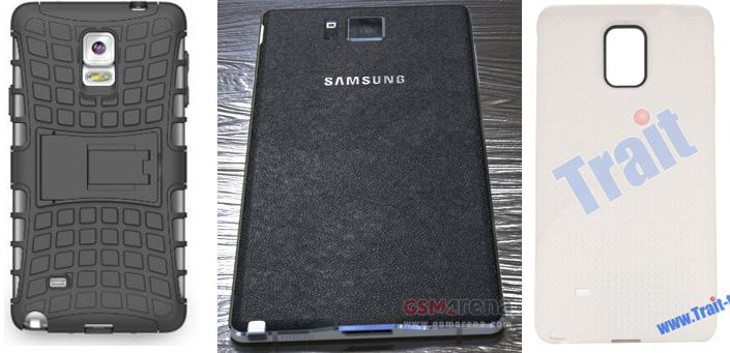 There are two possibilities to consider with the new cases. Manufacturers have gotten the design wrong, and have wasted a lot of time and money cranking out those cases. The second solution is that the original photos we saw were bogus or a red herring sent out by Sammy to keep things a secret. We have heard rumors about variants of the Note 4 and wraparound glass on the sides, so it's definitely a possibility.
Do you think the new Galaxy Note 4 cases are true or do you believe the previous leak?