Nokia Lumia 735 could launch with Lumia 730, 830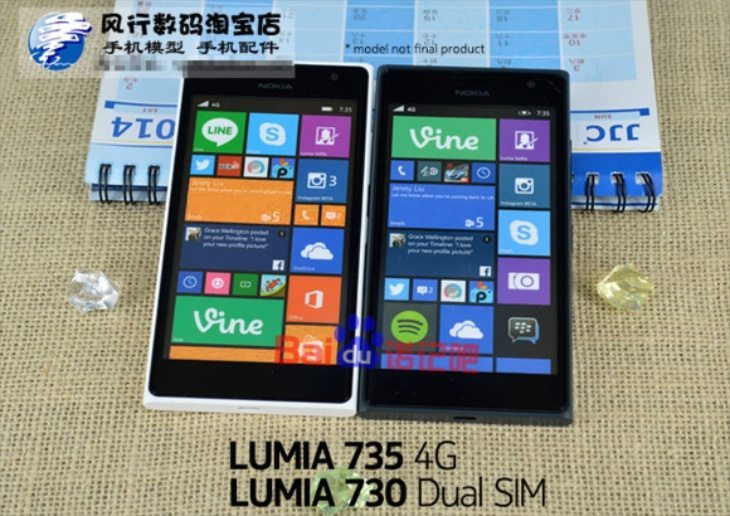 There are many people anticipating the unveiling of the Nokia Lumia 830 and 730 at an event taking place on September 4. We've been reporting on both of the above phones for some time, but now it looks as though a Nokia Lumia 735 could be launched at the same time.
There have been various leaks on the Lumia 730 and 830, including images, unofficial specs, price indicators and more. If you want more on this you can check out our previous Lumia 730 posts here, or for the Lumia 830 head here.
Up until now we hadn't heard about the Lumia 735, but reports suggest it will be a version of the Lumia 730 with LTE support. The Lumia 730 is tipped as being a dual SIM 3G-supporting handset. The images shown here are labelled as being the Lumia 730 Dual SIM and Lumia 735 4G alongside each other.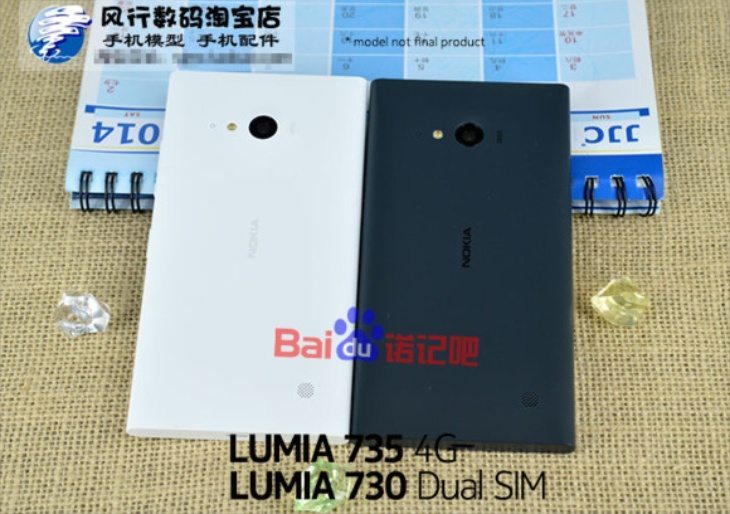 These were leaked from China so we have no way of verifying their authenticity, although they could certainly be the real deal. However, GSM Arena points out that both of the phones in the shots appear to have 4G connection, so the images may instead show two of the different colors of the Lumia 735 with a polycarbonate unibody build.
Specs of the 735 are likely to be the same as for the 730, and we've already heard unconfirmed specs for that device. These include a 1.2GHz Snapdragon 400 processor, a 4.7-inch display with 720p resolution, 1GB of RAM, and 8GB of internal storage. Further specs are thought to be 5-megapixel front-facing selfie-camera and a 2000 mAh battery.
In less than a week we will hopefully be able to give confirmed specs, release details and pricing for the Nokia Lumia 830 and 730, and now it appears the 735 could be joining in the fun. Are you interested in any of the above new Nokia Windows Phone 8.1 smartphones?
Source: Baidu (Chinese)
Via: GSMArena