Acer Liquid Z500 UK price and release date revealed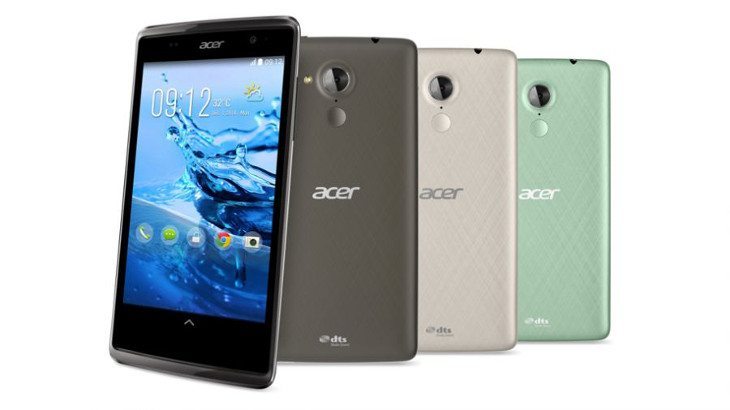 We don't mention Acer much when it comes to smartphones, but the company was on hand at IFA 2014 to introduce a new one. It's called the Acer Liquid Z500, and it's geared towards music lovers.
The Acer Liquid Z500 is the latest smartphone in Acer's Liquid lineup, and audio quality seems to be the selling point for the handset. That, and the price as it's surprisingly cheap. The company claims you can get "CD quality sound" from the front-facing speakers on the Liquid Z500, and it's possible as it features DTS Studio Sound.
Things get a bit murkier from here as we don't know much about the Acer Liquid Z500 specs. We know it will have a 5-inch IPS display, but Acer was tight-lipped on the resolution of said display. It will also have an 8MP rear camera with auto focus, and it's said to take good pictures in low-light settings with Acer Bright Magic. The Z500 is an Android handset, so we'll assume it's going to run KitKat 4.4 out of the box.
Acer may not have let many details out with their IFA announcement, but the Acer Liquid Z500 release date is scheduled for September 15th in the Europe. The Acer Liquid Z500 price is €149 and it will be available in Aquamarine Green, Sandy Silver and Titanium Black.