IFA 2014: Sony unveils the Sony Xperia Z3, SmartWatch 3, Z3 Compact and Xperia E3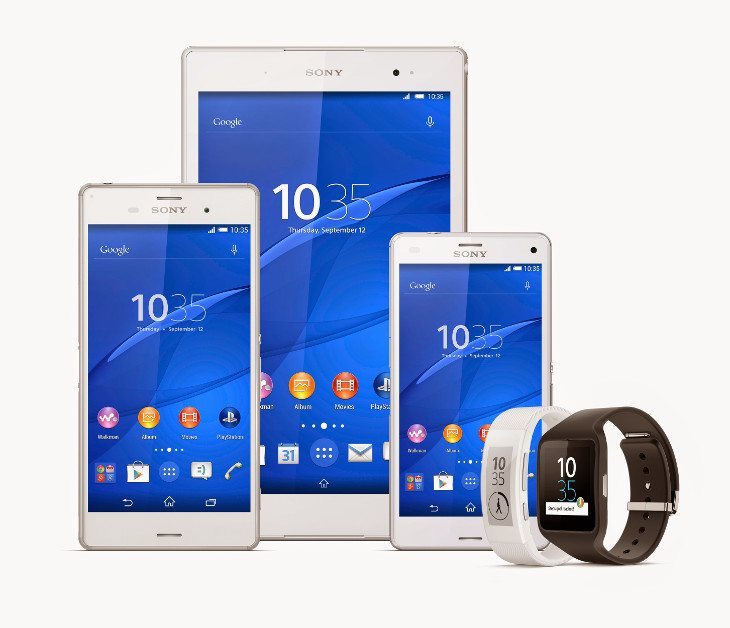 Samsung has stolen the show so far at IFA 2014 and, unfortunately, Sony had to follow Sammy's presser with their Xperia lineup. There were no big surprises, but they did unleash the beast with several new handsets and gadgets.
First up is the Sony Xperia Z3, the next flagship in the Xperia line. It's exactly what we expected which means you'll received a slightly better version of the Xperia Z2 with a Snapdragon 801, 3GB of RAM and a 5.2 FHD display. It's a little lighter and prettier, but that's about all we can say as it really doesn't give you much of a reason to upgrade — the Z2 is less than a year old.
The Sony Xperia Z3 compact is the mini version of the full-sized model, so you're still getting the same speedy processor to go along with a 4.6-inch 720p display, 2GB of RAM and a 2,600mAh battery. It's impressive when you consider it has the same 20.7MP rear camera that's found on the bigger model. Both versions of the Z3 are due to arrive this fall.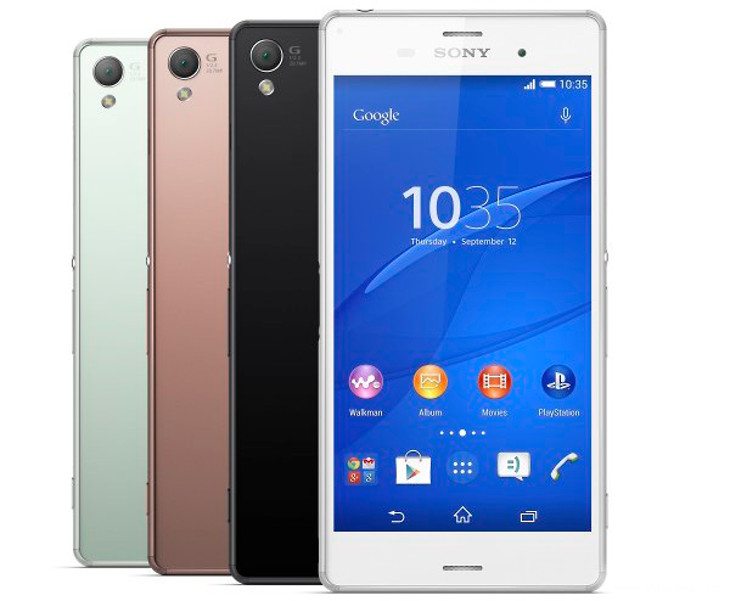 As Sony has a little something for everyone, the last new smartphone their IFA 2014 lineup is the Sony Xperia E3. It's a mid-range LTE handset that offers up a 1.2Ghz quad-core chip, 4GB of storage and 1GB of RAM. The E3 sports a 4.5-inch display with a resolution of 854 x 480 and rounding things out is a 5MP/1.3MP camera combo and a 2,330mAh battery.
Last but certainly not least are Sony's two new wearables — the Sony SmartWatch 3 and SmartBand Talk. We briefly went over the smartwatch last month, and now we know the Sony SmartWatch 3 specs include a 1.6-inch (320×320) TFT LCD display, 512MB of RAM, a Snapdragon 400 and a 420mAh battery. It's water-resistant like most of Sony's new gadgets, and it runs Android Wear. No release date on this one, but it will roll out in Black or Lime for around €230.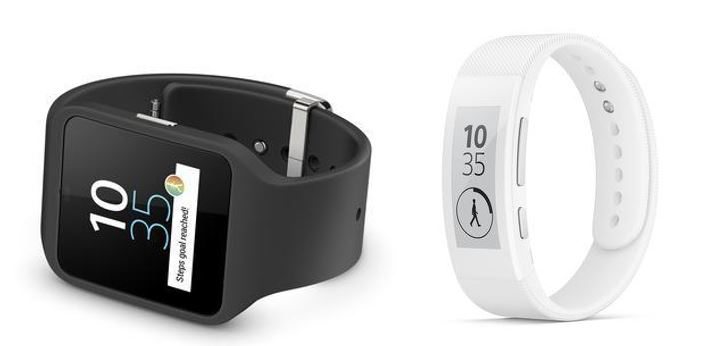 The SmartBand Talk is an E-ink display equipped fitness tracker that allows plays music and take calls when synced with your smartphone. It also takes advantage of voice commands and gestures as well. The SmartBand Talk will arrive in the fall with a price tag of €159.
Believe it or not, that is just a small sampling of what Sony has to offer at IFA 2014 as are many other gadgets, accessories and we've still got the Xperia Z3 Tablet Compact to go over. We didn't forget about the new iPad mini killer by any means.
While we weren't impressed by the new Xperia Z3, Sony's lineup as a whole was very impressive and screams quality. What do you think about Sony's new toys?