Samsung Galaxy Note 4 and the Note Edge coming to Sprint, T-Mobile, Verizon and AT&T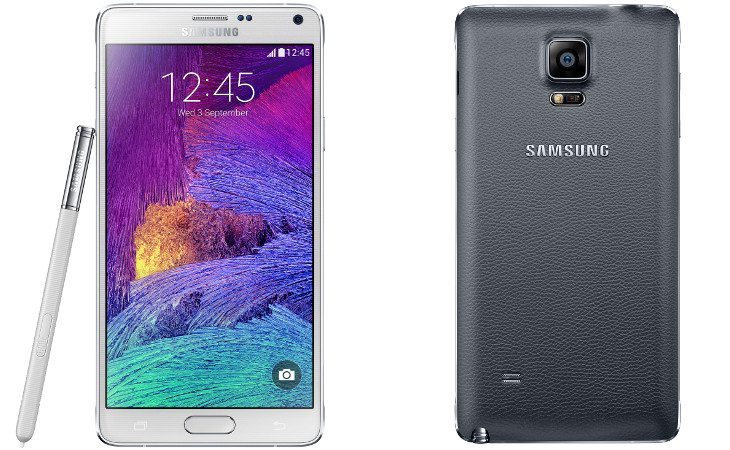 That didn't take long. The Samsung Galaxy Note 4 has only been official for a few hours, and we've already learned that the Note 4 is headed to all four major US carriers with Sprint, T-Mob, AT&T and Big Red.
All the big boys have already confirmed they'll carry the new Samsung Galaxy Note 4, and now it's a race to see who will launch it first. As mentioned from our earlier report on the Note 4, the Galaxy Note Edge won't be available until later this year, so all eyes will be on the standard version next month when it arrives.
The carriers themselves have remained mute on the Samsung Note 4 price and release date, but Verizon has thrown out the typical "coming soon" while Sprint and T-Mobile simply said it will be available sometime in October. As for AT&T, they said they will be "among the first" in the United States to carry the Samsung Galaxy Note 4 along with the Edge. This could mean Verizon and AT&T will get it first, but we would be surprised if it's before October.
To say people are excited about the Samsung Galaxy Note 4 would be a huge understatement, and while we expected it, it's great to see the big four are already on top of things in the states. The Samsung Note 4 will be the biggest seller for Samsung, and it the Edge Note should be popular as well although we're still puzzled as to why they didn't curve both sides of the device.
Pricing "should" fall in the $299 range on a new 2-year contract, but it could be a bit higher due to the 2K display, build quality and extra features. Will you wait for the Note Edge or is the Samsung Galaxy Note 4 already a lock for you?