iPhone 6 and iPhone 6 Plus price and release date are revealed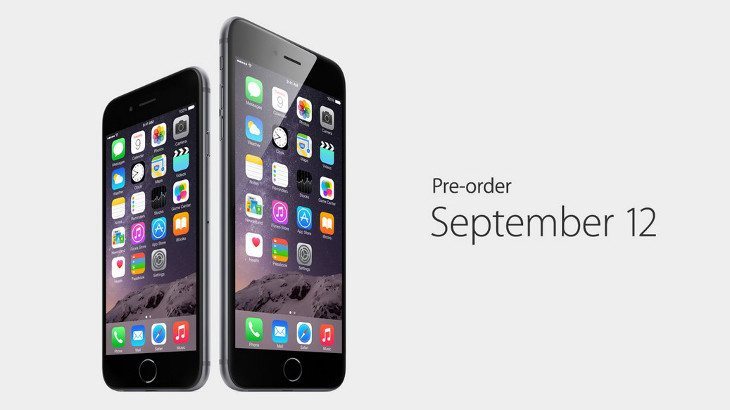 Apple is holding a pretty massive event right now in Cupertino, and they've just shown the new iPhone 6 and iPhone 6 Plus off to the world. iPhone 6 price and availability are the first question on most folks mind, and we're pleased to say Apple didn't leave us hanging as all has been revealed.
The Apple iPhone 6 and iPhone 6 Plus are set to arrive on the date we expected, September 19th. Pre-orders will begin on September 12, and there are several different variations to choose from with both models. The 16GB 4.7-inch iPhone 6 will set you back $199 on a 2-year contract while the 64GB model comes in at $299, and the 128GB model for $399.
The larger 5.5-inch iPhone 6 Plus price starts at $299 for the 16GB model,  $399 for the GB and a whopping $499 for the 12GB model. The iPhone 6 price is fair when compared to other handsets in the same range, and about what we expected as Apple is never cheap. We also feel folks will be pleased to have 128GB options on both devices as movies and gaming will be much more enjoyable on the larger iPhone 6.
Now that we know the iPhone 6 price, we just have to wait and see how many of the iPhablets will be around as those were the units expected to be in short supply. That said, there is no Sapphire Display to speak of, so it may not be an issue after all. The iPhone 6 will roll out in the states, UK, Canada, Germany, Hong Kong, Japan, Singapore, Germany, and France on September 19th and you can expect it to be one of the most popular smartphones of the year.
Will you pick up an iPhone 6 this month?