iPhone 6 Plus luxurious leather case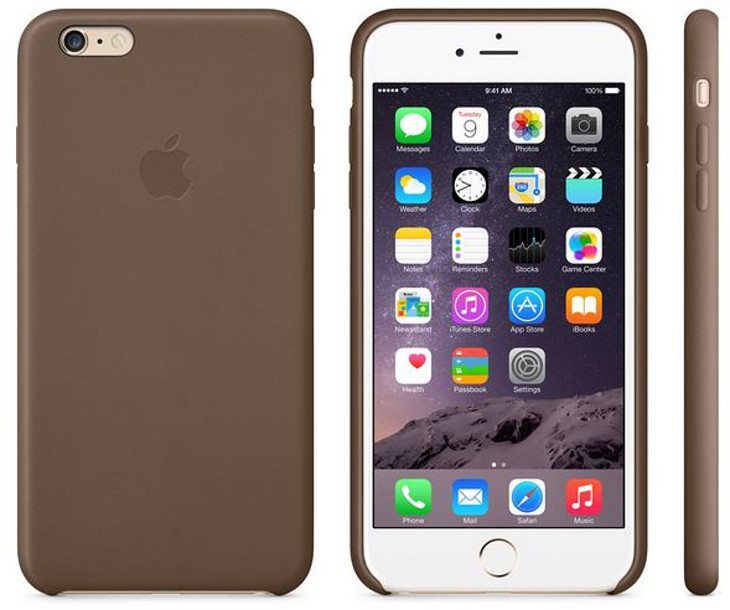 Whenever a new smartphone arrives, you can expect a slew of new accessories to come along for the ride. The iPhone 6 Plus may not be out yet, but the first batch of accessories are beginning to roll out starting with the iPhone 6 Plus luxurious leather case.
Apple's UK site already has a case for the brand new iPhone 6 Plus listed, and while it's "currently unavailable" you can expect that to change in the very near future. The cases were designed by Apple and are made from premium leather with a microfiber lining inside to keep you expensive new device scuff and scratch free.
The outside of the iPhone 6 Plus case sports a variety of deep colors thanks to the expertly dyed leather. At this time, there are five colors to choose from with Black, Red, Midnight Blue, Olive Brown and Soft Pink. There's a little something for everyone, and we wouldn't be surprised if more colors are added to the roster within the next few weeks.
If you want to keep your iPhone 6 Plus safe and sound, the official iPhone 6 Plus cases are the way to go, and you know you're getting a solid product as it's coming straight from Apple. You can always opt for a cheaper case, but you get what you pay for as they say. As mentioned, all cases are listed as currently unavailable, but that should change soon. When it does, you'll be able to pick up the iPhone 6 Plus case for £39.00 over at Apple's official site.