iPhone 6 Plus UK dispatch date slips, USA next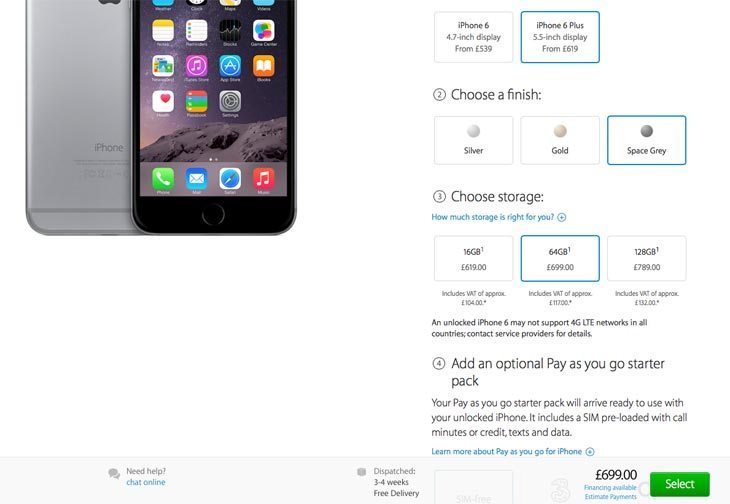 The Apple iPhone 6 Plus UK dispatch date has now slipped on Apple's Store from an expected delivery on September 19th, now to a 3-4 week estimated dispatch date. We just checked the USA store and notice the shipping date is still in line with the release date, although we expected this to slip as well very soon.
We've included a screenshot below this article that reveals the new iPhone 6 Plus and iPhone 6 date for UK orders. This was for an iPhone 6 Plus 64GB version in Space Grey, although we also notice the silver and gold models with a 3-4 week dispatch date.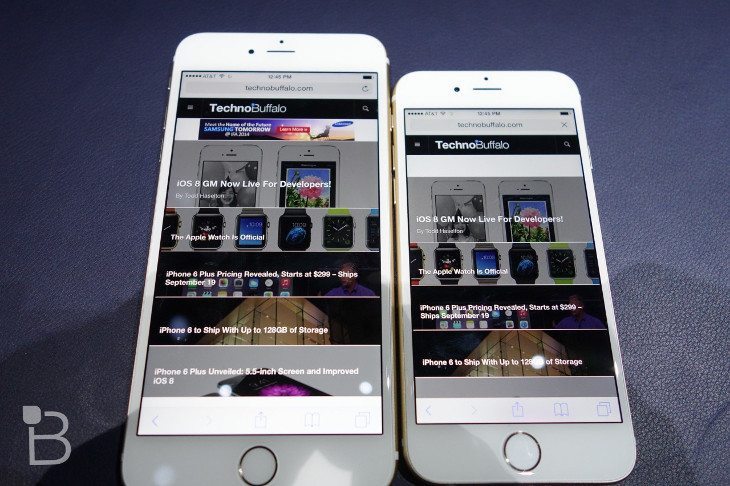 What iPhone 6 model have you tried to pre-order today and did you manage to get an estimated Sept 19 delivery? If not, what dispatch date do you now have and for what configuration?
We'll update our readers on other stores like O2 and EE UK over the coming hours. Both these stores had problems with their websites going down for at least 30 minutes after the expected start time for orders. The same can be said for Apple's USA and UK online stores, which both had major problems with orders not working.
The iPhone 6 16GB and 128GB is still marked with a dispatch date of 19/9, although the 64GB model is showing a 7-10 business days ship estimate.