Apple sets new record for iPhone pre-orders with its latest models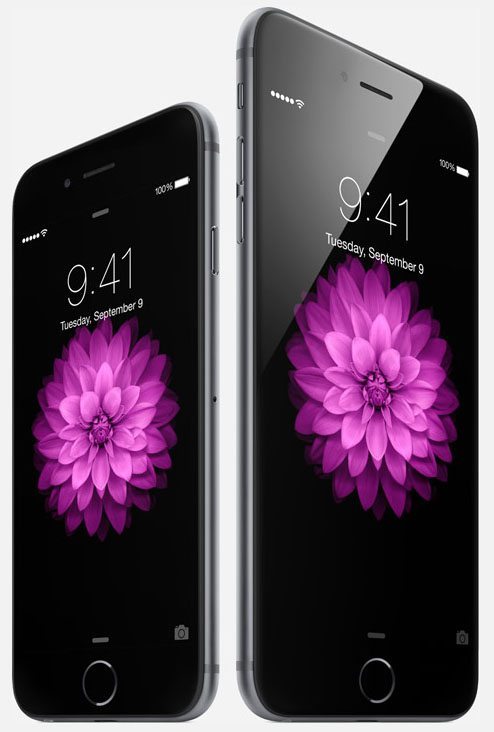 Friday, September 12, was the date on which you could have pre-ordered your iPhone 6, or iPhone 6 Plus, among the first ones. …that, of course, if you managed to place your pre-order, as there were numerous reports of Apple's systems going down several times, for several minutes, because of server overload. The Apple Store usually has a hard time coping with all the requests on the first day of pre-orders, and, it's been like this in the past as well, just not to such an extent. We were suspecting a large number of people trying to secure their iPhones, but we were, at the same time, expecting official numbers from Apple.
The Cupertino-based company has been historically releasing numbers after the first day/weekend of pre-orders, and said figures are now officially in, and published on Apple's website, at the source below. The iPhone-maker is bragging about extreme demand for its two new phone models, the iPhone 6, and, the bigger, iPhone 6 Plus. The official press release states that Apple has managed to set a new "first-day" preorder record, with over four million units being secured in the first 24 hours alone.
The demand has exceeded the initial stock and Apple reassures everyone that they'll get their iPhones, some by this Friday, others throughout September, and, the unlucky ones, at the beginning of October. There will also be an initial stock at brick-and-mortar Apple stores starting this Friday, the 19th of September. To put things in context, Apple sold only two million units of the iPhone 5 in the first 24 hours.
If you live in the US, Australia, Canada, France, Germany, Hong Kong, Japan, Puerto Rico, Singapore and the UK, you'll be able to grab an iPhone 6, or iPhone 6 Plus, beginning this Friday. The two phones will land in 20 additional countries beginning September 26 "including Austria, Belgium, Denmark, Finland, Ireland, Isle of Man, Italy, Liechtenstein, Luxembourg, Netherlands, New Zealand, Norway, Portugal, Qatar, Russia, Saudi Arabia, Spain, Sweden, Switzerland, Taiwan, Turkey and United Arab Emirates".
Tim Cook, Apple's CEO, said that "pre-orders for iPhone 6 and iPhone 6 Plus set a new record for Apple, and we can't wait to get our best iPhones yet into the hands of customers starting this Friday".
Did you pre-order one? Share your experience with us in the comments below!
Source: Apple