Chelsea FC join Atletico Madrid in FIFA 15 app screens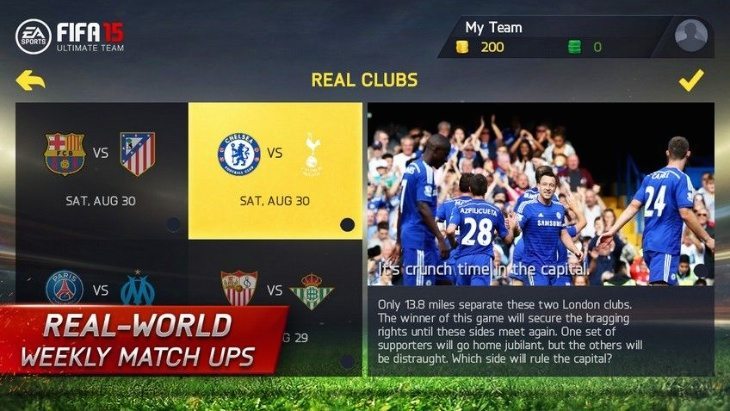 Whether the football club you support is Man Utd, Chelsea, or Liverpool FC there's one thing you may have in common. Many eager gamers are waiting for FIFA 15 apps to release and yesterday EA Sports issued some news about new ways to play FIFA on mobile. One thing we noticed within this was that Chelsea FC has joined Atletico Madrid in FIFA 15 app screens.
It's always nice to get some teasers before new FIFA apps appear and fans of The Blues might like to see this glimpse of their club on the new screenshot as shown here. You can see more images at the full EA Sports article at the source link below, where many different aspects of FIFA 15 are discussed.
These include the popular FIFA Ultimate Team mode with EA informing us that 80% of FIFA 14 players play this mode or Matches of the Week. The company is now focused on improving the managerial experience of FIFA15 Ultimate Team Mobile and combining this with innovative gameplay, and the two modes on mobile will now have new features such as Quick Simulation and Classic or Casual Controls.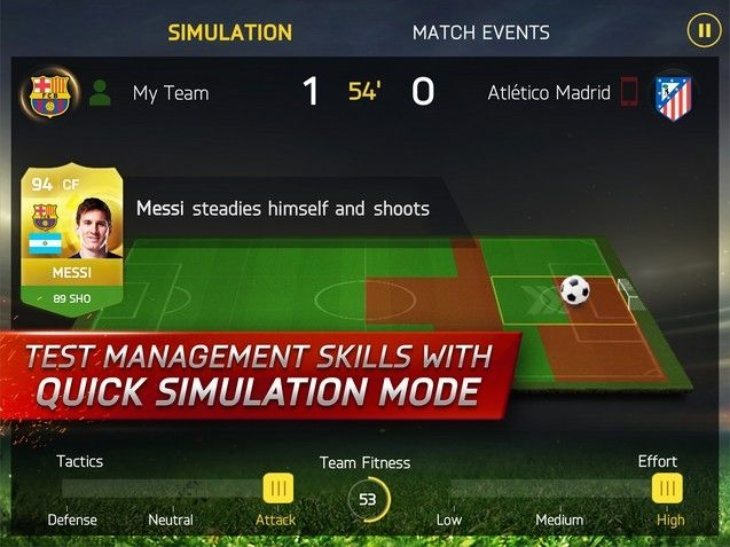 However, FIFA also says that some other modes from previous game versions will no longer be offered. These include Career Mode, Manager Mode, and Penalty Kicks Mode. Also for FIFA 15 Ultimate Team (Mobile) players will have the option of using different game controllers and you can see the full list at the EA source below.
The FIFA 15 Ultimate Team app will be available later this month for the iOS, Android and Windows Phone platforms. Are you looking forward to playing the new FIFA app?
Source: EA Sports