iPhone 6 case with bi-fold stand by QDOS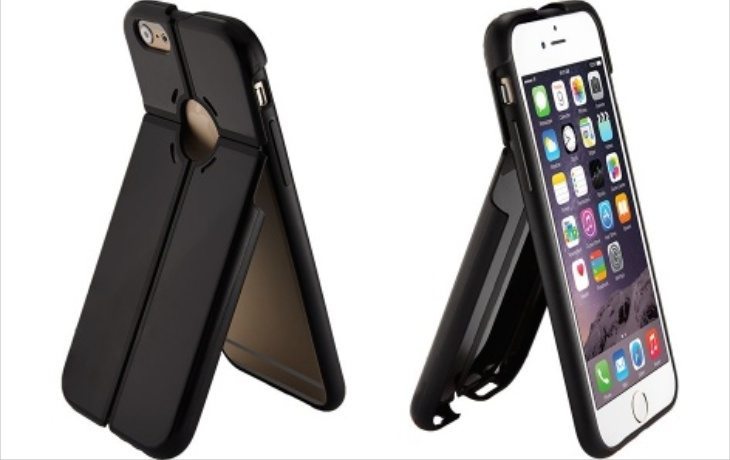 If you're thinking of buying an iPhone 6 case for your shiny new device, you may feel swamped by the sheer amount available or about to come out. If you particularly want a case with a useful stand then you may be interested in an iPhone 6 case with bi-fold stand by QDOS.
The QDOS Portland case for the iPhone 6 is rather neat as it's stylish and compact as well as having a double stand feature that is invisible when not being used. The stand has a bi-fold mechanism that pops out and can be used to hold to support the iPhone in portrait or landscape position, ideal for those on the go who want to view videos, read or use Facetime for instance.
This iPhone 6 case with stand is lightweight so won't add extra bulk to your handset, and it's made from a combination of hard and soft shock absorbent materials that will keep your phone protected from the usual bumps and knocks of everyday life. It's easy to snap the case into place and it has been designed to precisely fit the new iPhone. It has an integrated bumper for extra protection that also adds to stability when propping the phone in either position.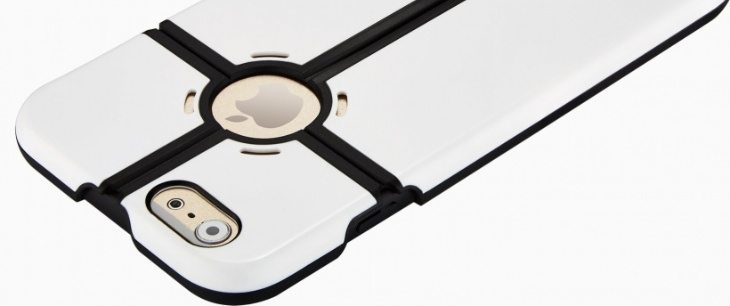 The Portland iPhone 6 case also features cut outs for headphone, volume and charging ports, an even has a cut out to reveal the Apple logo on the back of the phone. The price of the case is £24.99 and it comes in black, red or white colour options. If you want to order it head to this QDOS product page.
For a different type of iPhone 6 case you might want to check out a battery case here or our article on official Apple iPhone 6 cases here. Will you be ordering a case for your iPhone 6?