The LG Wine Smart is a Flip Phone with Android 4.4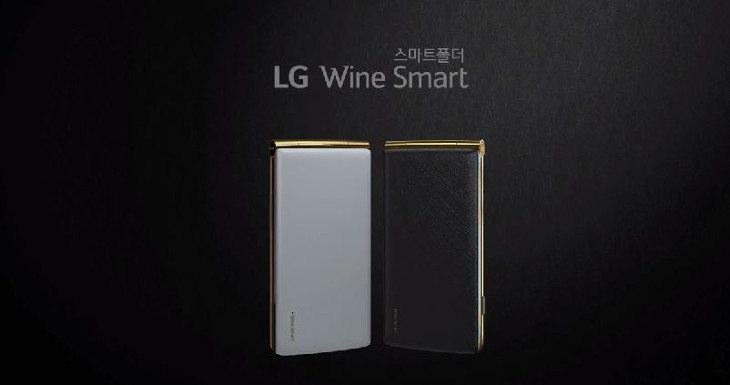 Remember the days when flip phones were still kind of cool and everyone was sporting a Motorola Razr? Those days may be long gone, but the Flip Phone is still around thanks to companies like Samsung and LG. The former has several in its arsenal while the latter has just revealed their first flip phone with the LG Wine Smart.
The LG Wine Smart is about as clamshell as you can get, but it's an attractive device that doesn't quite look like the flip phones of old. The phone is apparently geared towards the older crowd that may not have gotten used to full touchscreen displays, and it has a unique feature called Safe Keeper. This function will send out a distress signal of sorts to friends or family of your choosing if the phone goes unused for an extended period.
As for the LG Wine Smart specs, it's a mid-ranger which means you're looking at a 1.2GHz quad-core processor and 1GB of RAM. There will be 4GB of internal storage at your disposal, and it comes with a removable 1,700mAh battery as well. Inside the Wine Smart's clammy shell, half of the flip phone has a keypad while the other sports a 3.5-inch 320 x 480 display. The device will run Android 4.4 KitKat out of the box, and there is a microSD slot for additional storage. Want to snap photos? You can do that with an 8MP rear camera or 0.3MP front-facing shooter.
As odd as it may seem to see a flip phone on the streets these days, the form factor could still be popular with some folks. You obviously don't have to worry about damage to the display as much, and while the specs aren't breathtaking, they will get the job done. At this time, the LG Wine Smart is only available in Korea, and it will hit the streets on September 26th in Black and White.
Are you impressed with the LG Wine Smart or are flip phones as dead as the dinosaurs?
Source: LG