New Droid Turbo photos hit the Net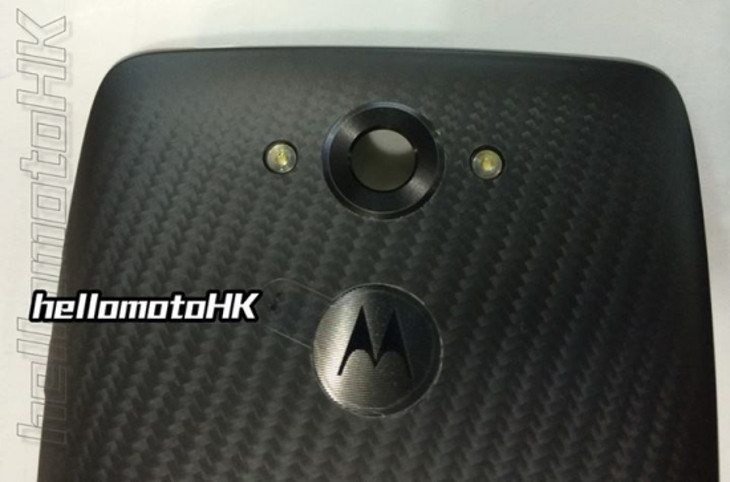 We've discussed the Motorola Droid Turbo several times in the past, but we haven't had anything to go off of in the looks department — until now. That's right, the first photos of the handset have arrived, and it's a looker.
The Motorola Droid Turbo goes by couple of different names including the Motorola Quark. The Droid Turbo moniker seems the most likely, and we already got the lowdown on the DT specs last month. The new Droid Turbo photos don't let us see the handsets front side (oddly enough), but we do get an up close look at the rear and its camera.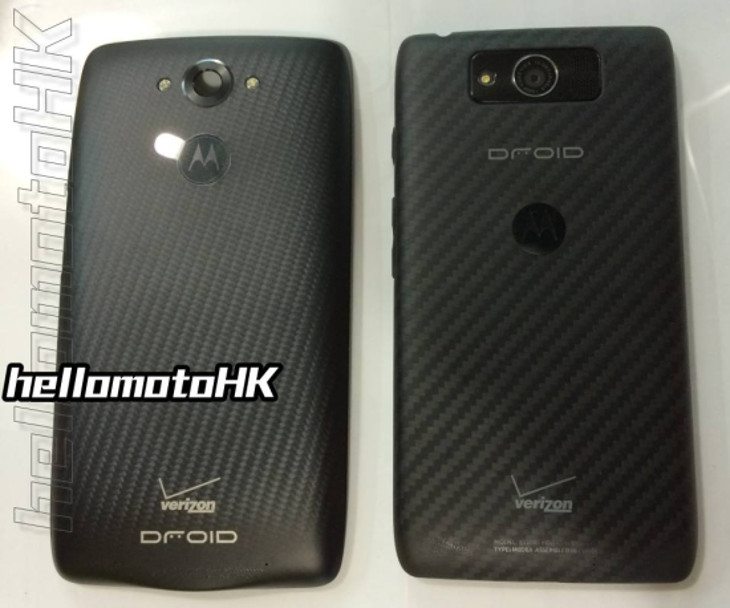 The Droid Turbo photos show the upcoming handset next to the Droid Maxx, and the appear to be close to the same size. The screen ratio can always be kicked up a notch by cutting back on the bezels, but it appears as if it will be roughly the same size. The source of the photos said it would have a 5.2-inch display and 'soft' buttons to go along with the dual LED flashes we see on the rear of the device.
While it is certainly disappointing to only see the Droid Turbo from the backside, we can only assume that will change soon as we know there are handsets out in the wild now. We still don't have a Droid Turbo release date, but the old rumor mill has it set to arrive in October or early November.
Are you excited for another "Droid" from Verizon?
via – GforGames   Source: HelloMotoHK